Great disappointment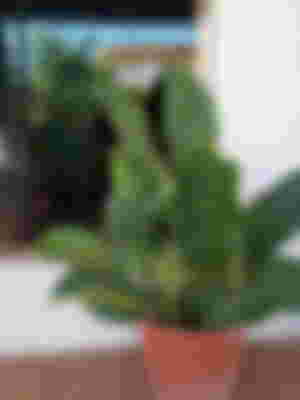 Greetings reader friends I have been absent for a few days but I have visited many interesting articles, without leaving my opinion, just reading. Until today I have decided to come with another of my publications of a personal nature.
On another occasion, I had written something about this topic and today I have renewed my story for the platforms.
Many years ago when I was still very young I lived an unpleasant experience that impacted me for the rest of my life. It happened that I had just finished studying my first profession. I was working away from home in a distant city when my mother became ill. My younger brother who was with her told me that she had certain characteristics that concerned him about her health.
I decided to return home under a work permit. I took her to a trusted doctor who was on duty that day, and she was admitted to a hospital in my city. While undergoing medical tests she was found to have uterine cancer. It was devastating for me to hear that.
I quit my job in the other city and came with her to start with all the protocols to be evaluated by the medical oncologist and decide on her treatments. I kept crying and praying. I prayed to God that she would not be complicated and that he would allow me to have more time with her.
The time came for the oncological evaluation, which was surrounded by many setbacks, almost a month after she was diagnosed and the only oncologist doctor was on vacation.
When the final evaluation came, he was given his final instructions and I was given the harshest words my ears had ever heard.
"The disease is very advanced and the treatment they would give him would only be palliative since he should only have 3 months or a little more to live because of the stage of the disease."
Although it pains me to say it, I became brutalized and fought with God. He disappointed me to such an extent that I did not want to believe in him and I would not bother him anymore until my mother's death. That's what I told him. I had in my mind that the doctor would tell me that she was wrong and that my mother was not so bad, but it was not like that, it was always the same.
I was 19 years old and my knowledge of the word of God was only what I knew from going to mass. I didn't understand the bible, I read it and I only understood certain parts. That's why I didn't understand God's mercy. I could not understand that God's plans are different and much better than the unimaginable.
I no longer prayed, nor prayed, nor cried out for God. From now on I would be alone without his presence. My mother evolved normally with the antineoplastic treatment to the point that the same doctor was surprised every time my mother had her oncological evaluation. With the same doctor who diagnosed her at 3 months of life. At 3 months she had her first check-up and then at 3 more months and so it went on. She then went on to be evaluated every 6 months until she was discharged.
It must be said that I was disowning God for the first 3 months of my mother's next life and always scolding God for His way of making her suffer all her life for her.
It is my biggest disappointment in life because for me since I was a little girl I had never been separated from God's love. I knew that He is always with me and yet I offended Him.
I was asking for forgiveness for my actions and words for quite some time. And I made a promise to Him that I would never doubt His word and His designs for the rest of my life. And so it has been.
My mother remained alive for 20 more years and I remain obedient to God's will ever since.