A normal day at home
Greetings reading friends. Today I tell you about what a normal day in my life is like. It's not that I'm bored but it is a chore to do the same thing every day.
My life restarts in the morning when I wake up thanks to my cat who lies next to me and meows very quietly for me to get up and feed him. At 5 am. He gives me no respite, when he sees me move a little he already knows it's time for his meal. He has a finely tuned "biological clock".
The first thing I have to do is give him his food, which consists of meat or fish croquettes. And then, yes, I can go about my business. I go to the bathroom, to the shower, and then to the kitchen to put on a pot of coffee.
My son wakes up at 5.30 am and gets ready to work on his computer. After coffee. I go to the bedroom, tidy up, and arrange my bed, where Meme's little mischievous little cat, my smallest cat always wants to join in. Here he is under my blanket.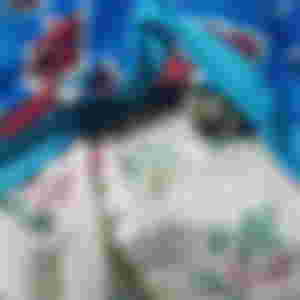 After all this, I get ready to make breakfast. Today it's some slices of Arabic bread that I covered with garlic butter and cheese. I immediately put them in the air fryer to make them crispy. A cup of coffee with milk and my Arabic bread croquettes.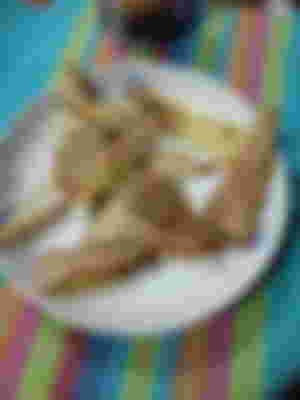 I'm off to check on my baby quail. I like to eat their eggs. At the moment I only have 14 birds but I am preparing to have many more in my new venture. I give them clean water and their feed which consists of a protein-rich feed preparation so that I can stimulate their egg production.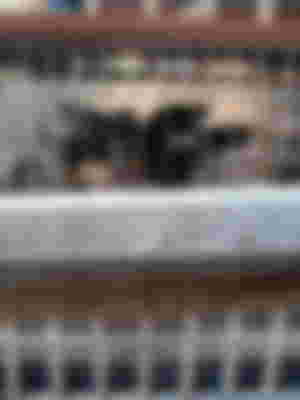 Now it's my turn to go to the office, not that I already have a patient, but it's time to turn on my computer and check a few things.
My assistant is a young man 35. Every day, he is the one who opens the office, tidies it up, cleans it, and prepares it to receive the patients at 8 am.
Once there, I usually wait until 11:30 am. At this time every day the office closes and I go back home. Oh, I forgot to say that my office is next to my house, it is an annex that I built some years ago and it is the extension of the garage. It has a separate entrance from my house, a living room, and the ultrasound room, which is my specialty.
At noon I prepare lunch, usually, I do it together with my son but there are days when he goes out earlier or later and cannot accompany me. So I take the opportunity to make a tasty soup and he doesn't like it. When he goes out for lunch I will prepare a succulent chicken breast with salad and fried plantains which he loves.
Then in the afternoon after I finish my lunch and my son's lunch if we eat different meals at different times. I'm off to the garden. At 2 pm my house helper and the gardening helper arrive.
The lady sets out to work 3 hours every afternoon and leaves my house as sparkling as possible. And the garden helper does my directions for transplanting, fills my pots with soil, and prepares the compost and other things. He also takes care of any breakdowns around the house.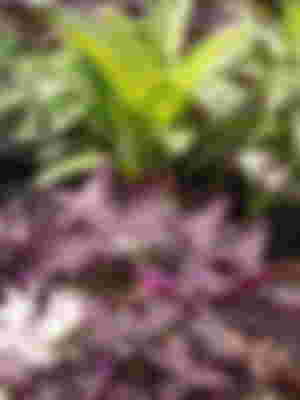 I have a lot of plants in my garden because I also sell plants and organic compost that I prepare at home.  I show you some of my beauties.
It's already 5.30 am, time to close the garden, to say goodbye to my helpers. Then it's time for dinner for my son, for me, and for my cats.
At 8 pm I collect the eggs from my quail and turn off the lights so they can sleep and rest from their stressful job of laying eggs.
Now I sit down at 8:30 pm to write my adventures and share comments and other things online. Around 10 pm it's time to leave everything in God's hands to proceed to a blessed night and restart the day.

This is a normal day of daily activities in my home, many things and repeat day by day.
The pictures are of my property taken with my redmi note9.