Love Manipulation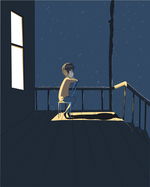 Life consistency risking profit in oneself, intelligence and insight become the main wall looking for more finances. Playing hearts in the throes of love is just a drama whose story is set, not sincerity but a game.
There are many ways people take advantage of other people's weaknesses from various sides, this condition becomes a game opportunity to seize wealth and possessions, romance is just a bridge to get an abundant life but in fact love does not exist.
It's human nature to want to be loved to feel like living side by side forever. live in love and compassion build life in joy and sorrow. want to feel the warmth of togetherness to build a family for the sake of getting offspring. it is a fact that human beings are normal, want to be loved and to love. When a person falls in love with the idol of the heart, the beauty of the day is lived like a flower that decorates his life, he often thinks of his lover all the time, asks about his activities and always wants to know where he is go and back.
A woman accepts a new lover when she hears words that sound sincere from a man, because of a man's handsomeness and sincere words he speaks, this woman accepts him as her lover and becomes her idol. but sincere words from men are just fabrications and do not have sincere love, women who have abundant wealth become the main goal of insincere love. after the man got his treasure, he left and never came back.
There are times when a person accepts another person as his lover not because it is based on love but affection. because of the sacrifice of a man who has helped in a woman's life so that she has deep affection, she does not want her image to be said to be ungrateful, so that true love is hidden. it is very difficult to make decisions like this but this is the reality.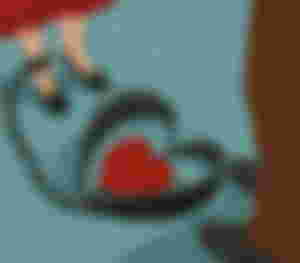 Wealth

A woman and a man who have abundant wealth are always the main targets of someone's love experiment.

Cheating

This speaks of the problem of happiness in partners, because unsatisfactory love has an impact on illicit relationships with other people.

Feel burdened

Feel burdened by gifts from someone, whether in the form of money or assistance. like the story of the movie titanic

Matchmaking

This may often be encountered, when parents match their children for a reason. but in reality they don't love each other.

Get pregnant without getting married

Often occurs when drunk and ends up in a relationship.

Politics and the center of government

This is also a popular story that is a topic of discussion. because they want to occupy positions in the government structure, someone is willing to accept and marry the holder of power or leader.

Want to be a trending topic and famous

This incident often happens to artists. because they want to be the subject of conversation between people and the media, relationships are created only for setting, not real.
The existence of love becomes a manipulation experiment, loving possessions is the root of evil. love is a gift from the almighty don't make it a game. the practice of cooperation between egoism and cheating makes people do not respect others.
Humans have talents that have been bestowed by the creator, and not everyone has the same power but often uses these advantages as a deadly weapon for their opponents. Humans often come like doves but are actually like poisonous snakes.
Anyone living with love manipulation?