Bitcoin Cash Changed My Career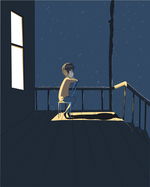 I got to know crypto in the middle of 2017, after I finished my education in college and got a bachelor's degree. after watching some video clips from youtube i started to like crypto. The first thing to do is to learn from the basics and create an account on a well-known exchange platform. but it turns out that the journey to develop in the crypto world is not as easy as turning the palm of the hand, to earn a few cents must take a very long time. I have to think about finding another way or should I retreat from this new world. in late 2017 and early 2018 when the crypto price dropped even the bitcoin price was around $1,500 i already explained to go. many investors fall when the price drops to its lowest point and people start doubting crypto and start distrusting it anymore. when I saw some video posts, I actually felt sorry for the losses experienced by investors. that's when I stopped wading through the world of digital money. but people's talk about the collapse of crypto with falling prices must be withdrawn, in fact in the middle of 2018 crypto began to show its fangs even in 2019 crypto reached a fantastic price.
After seeing the changing events in crypto, the desire to come back is getting stronger, to be on the digital board. I started looking for other ways to make money from home. because of the work factor that I have not fulfilled after completing my education. in the middle of 2019 the pandemic hit our country and the world, many people started looking for income to make a living from passive work on the internet network and I remained on digital currency. after various ways I did by following several free crypto generating sites and as a result of that work I often made deposits on mining platforms with a percentage of profit per day but what happened I had to shake my head because I often fall in love with scams. looked for other ways and I finally found a bright spot for longevity in the crypto world.
when I was on one of the sites and read someone's post about noise.cash and I started exploring it and learning the basics and terms, I finally created an account and also created a wallet on bitcoin.com as a withdrawal address, and all went well. I smile my income is quite satisfactory when compared to before I had to wait a long time to earn a few cents but in noise.cash can provide change with an income of $ 1 to $ 2 per day. I started to think that this was my place. I also share this method with my brothers so that during the pandemic they can generate bitcoin.cash from home. And that's not all, the proudest thing at the end of 2021, I read a post on noise.cash about this read.cash article, and began to study it carefully, the methods and rules that apply in the end I created the first content because it's still introduction I keep trying to be better and finally read.cash became my life partner. The gifts from this platform have lifted my career because the proceeds from here I use for travel expenses and necessities when I am looking for work. In the end I feel complete when I get a job according to my educational background. bitcoin.cash changed my life significantly, noise.cash and read.cash platforms became life companions because they were the source. I'm not alone anymore when read.cash friends greet me, they are great and inspiring people.
I have to say this honestly that my life has changed for the better and never expected. I have to keep these keep their image and love because they are the best. platform that has provided services for many people with unlimited.
Love can be changed by people but sincerity cannot be hidden because it is the truth.