What makes writing so special?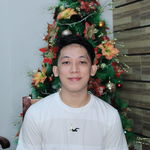 We often think that writing is just a tool for communicating with others, but it is much more than that. But what makes writing so different from other forms of art?  Why do we love it so much?
I think I know the answer: because it's ours and ours alone—and nobody else's.
There's something magical about writing. It's like a gift that you can give to others, and they'll somehow get it. It's like a secret you have that only you know, and you're the only one who can share it. It's like a language that only you understand, and everyone else has to guess at what you mean.
Writing is special because it can make us feel so many different things—it can make us feel smart, or funny, or smart-funny. It can make us cry with joy or laugh at life's little jokes. Writing is an expression of our deepest thoughts and feelings that we want to share with others, but only if they can understand it!
Writing can be used to help us improve our mental health, as well as heal emotional wounds and scars. Writing can be used to better understand ourselves and other people. It's a powerful tool for self-reflection, which is important because we don't always see things from our own perspective or understand why we do what we do every day. Writing also has the potential to change how we interact with the world around us: whether it's by improving communication skills or expressing ourselves more eloquently in letters or emails, writing can help us become better communicators and communicators at heart.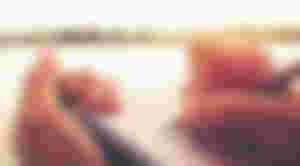 For one thing, writing helps us understand ourselves and our place in the world. It shows us how others see us and how we see ourselves. It forces us to think about ourselves in new ways—to take time away from our daily routine and engage with our own thoughts as they arise. Writing also allows us to share our experiences with others by finding words that convey what we want them to know about who we are or why something matters to us—whether it's about a concept or object, or even a person or event in history.
There are so many reasons why writing is special. It's a way to express yourself, to connect with others and share your ideas, to tell a story, and more. But there's another important reason why writing is so special: it allows you to create something out of nothing. You see, when you write something down, it's not just words on paper anymore; it becomes something real. It's an idea that has been put into motion and made tangible. You can hold it in your hands; you can show it off to people; you can talk about it—and maybe even do all three! It's about finding your voice and using it to create something beautiful with the hope that other people will be able to see how amazing your words are and want to read them too. That's why writing is so special—because when we write something amazing, we get validation from ourselves and those who read our work.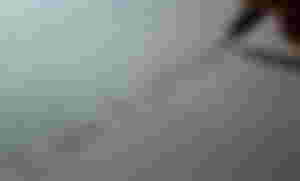 Writing isn't just about putting words together; it's about creating something that will live beyond the moment. It's about making connections with others and sharing your own ideas in new and exciting ways. It's about building communities through words and ideas and stories. And that's what makes writing so special: when you create something that lasts longer than just a single moment in time.
Writing is a very powerful thing. It can make you laugh, it can make you cry, it can make you feel something deep inside that you didn't know was there. It can give you insight into the world around you, or help you see yourself in a new way. It can inspire people to do things they never thought they could do.
---