The Most Delicious Variant of Indonesian Instant Noodles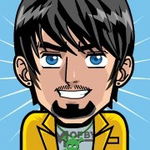 There are many delicious foods in Indonesia. Starting from dry food to soupy food. Most are cheap and some are expensive. However, the average ASEAN food can be purchased at affordable prices. This is something that is usually done if we are surveying foods that are suitable for our stomachs.
In this discussion, I want to discuss the most delicious noodle variants that I have ever enjoyed. Indeed, not all noodles I've ever tried. some of them here, I caught based on the experience of family or friends who have tried it and they are quite consistent to judge the taste of the various variants of noodles that have been tried.
In Indonesia, there are various famous noodle products, including Indomie, Mie Sedaap, Sarimi, Supermi, Mie ABC and Mie Gaga. Actually, there are a few more. But, this is a product that is often consumed by Indonesians, including myself. So, this assessment tends to be subjective because it is based on the experience of family, friends and myself who tried it.
From the list of noodles that I have mentioned, I only focus on 2 products, namely Indomie and Mie Sedaap because these variants are more often sold outside Indonesia and are often found in several countries (CMIIW). So, for friends at read.cash who want to try it, these 2 noodle products are easier to find. From here, I tried to do a list of the most delicious noodle variants (in my opinion).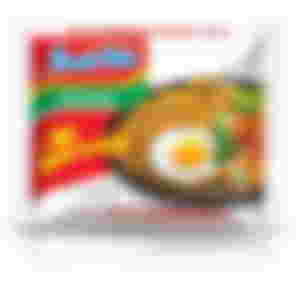 The first is Indomie Mie Goreng. This is the first noodle variant that was made before the next variants appeared. This noodle has the original taste of the fried Indomie noodle product which is claimed to be one of the most delicious noodles in Indonesia. In fact, it is also claimed to be one of the most delicious noodles in the world. As an introduction for those of you who are new to Indonesian noodles, you must try this noodle.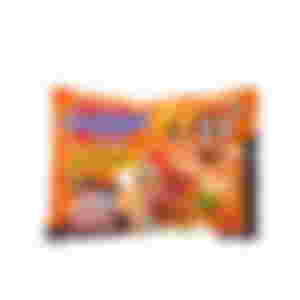 The second is the Mie Sedaap Singaporean Spicy Laksa. This noodle is a new variant issued by Mie Sedaap. At an affordable price, you must be wrong to guess the taste. This noodle is quite thick with a sharp and spicy sauce taste. They provide 2 levels of spicy taste that you can choose. With a deep red sauce and thick noodle texture, I guarantee that you will be addicted to trying it. This noodle is quite recommended for those of you who like spicy noodle soup.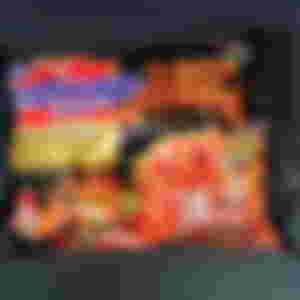 The third is the Mie Sedaap Goreng Korean Spicy Chicken. Because the prestige of K-Pop and K-Drama is on the rise in Indonesia, Mie Sedaap is brave enough to innovate to present this product. This noodle is quite comparable to Samyang Noodles, but the level of spiciness is still below that and they sell it at a lower price. You can sprinkle all the dry chili powder if you feel challenged to taste the full spiciness. Always prepare a tissue because you will sweat if you eat this noodle.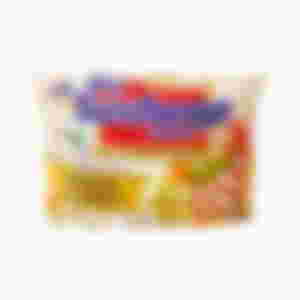 The fourth is Mie Sedaap White Curry. Here I'm still discussing Mie Sedaap variant, but this time I'm talking about noodle soup. According to the color and name, this noodle soup is equipped with white powder seasoning and when you mix the powder into the noodles, the savory and sweet taste will fill your mouth when you chew, then swallow the noodles. There is no spicy taste here because these noodles tend to be sweet. So, this noodle is suitable for those of you who don't like the spicy taste.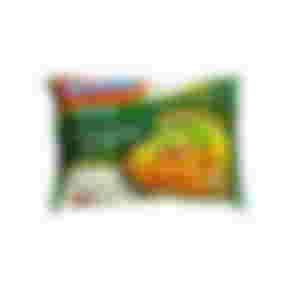 The fifth is Indomie Mie Goreng Aceh. Actually, I'm a little hard to compare with Indomie Mie Goreng Rendang. But, I chose this noodle because the texture of the noodle is thicker. This noodle is claimed to be tastier than the original Acehnese noodles in general. With a slightly spiced seasoning, I guarantee that you don't eat enough of this noodle just 1 pack. The drawback, this noodle isn't always available anywhere. So, it's kind of quite rare.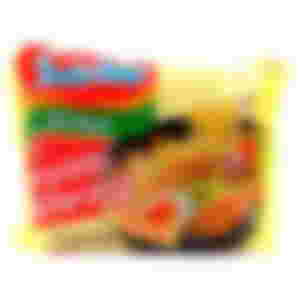 The last one is Indomie Ayam Bawang (Onion Chicken). Well, I think this one is a bit controversial because maybe you think there are better ones than this. But, I chose this noodle soup because I buy it more often than other noodles and the taste hasn't changed since Indomie first marketed this noodle in the past. In terms of taste, I feel the freshness of the yellow gravy that blends into the noodles. So, this noodle feels quite light if you want to eat it like a snack.
So, that's the list of noodles that I've tried and I've been satisfied eating them for a while. If you feel disagree or want to add another noodle. You can write in the comments, so I'll look into it later. Thank you~.
Photo Sources:
1. Pixabay | Namooann (lead image)
2. Shopee | Snack Mazter
3. Shopee | Stuffcollection_Bdg
4. Shopee | Hertati Manurung
5. Shopee | Snack Mazter
6. Shopee | Hypermart Cibubur