If You Meet Fake Happiness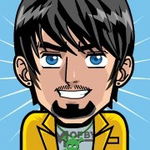 When someone helps me out of trouble, he will find another space for expression. He says "I can't stay here for long. Let's go out and find something better". This is something that may often be said when people feel tired and bored with the activities they feel. Then, they look for a way out to make themselves happy.
The path to happiness can be reached in many ways. You can spend time in shopping centers or malls eating with family, friends or you can also attend certain exhibitions or events. Then in some places, you can also enjoy exciting games provided by the mall. Then, you can spend time traveling to various places. If you want a cool place to enjoy a peaceful atmosphere, you can go to the mountain and see the shady tree line. You can also go on a trip to the beach if you want to unwind by swimming, feeling the waves and meeting some unique animals. So, that's how to unwind and feel happy.
Even so, we always feel that this good mood is quickly exhausted by the demanding conditions of the world that make one unable to relax freely. Although someone enjoys the beach atmosphere, his/her mind can't be separated from the work that will haunt tomorrow. A person eventually replenishes the space of stress in his/her mind. So, vacation time like that is useless and we find it difficult to stop it because this is the flow of our life that continues from time to time.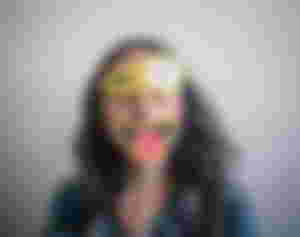 So, is the happiness we've ever felt just something fake? I can only answer yes and no. I agree because the happiness that is felt is only temporary and time will thin out human happiness before the problems and work come back.
As an example, what you see on TV, such as celebrities who love to sing and dance also can't be separated from many problems even though they are rich and have a lot of money. Many sides of falsehood are used for profit and business only. Yes, this is the entertainment business. Basically, the celebrities who are on TV also experience stress due to heavy workloads. It's no surprise that some of them end up resorting to dangerous alternative means like using drugs to calm themselves down. So, celebrities are also humans who have feelings of tiredness and bad mood conditions that are difficult to describe.
But, not all happiness that everyone feels is fake. There are still many people out there who start life from the bottom and have hard principles. They work hard from the ground up to become whatever they want to be. For example, singers, footballers and others. When they are at the top and win an award, they will cry. This cry is interpreted as happiness for what they have done. They couldn't hide that expression and everyone would be sure that it was honestly portrayed.
So, this situation isn't always the same because the falsehood is influenced by the background or the problem experienced and the situation or moment that occurs. Another example, people who have cars will be happy because they are richer than others. But, they aren't happy because the taxes are high and the car payments haven't been paid off. Most of us want to portray ourselves in front of many people but forget how to be honest with reality.
We don't need to be ashamed of ourselves for being poor and imperfect. The one who should be ashamed is a man who deceives himself. So, people should be proud and happy about the positive things they have achieved. Although the measure of happiness seems small and temporary.
Photo Sources :
1. Unsplash | Antoine Beauvillain (lead image)
2. Pixabay | Pixabay ID 5697702