Flapping Wings In The Land of Dreams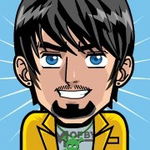 If you see a bird traveling in the sky, they are very happy to fly in the air and hunt its prey. The birds aren't just content to roam in their territory, they can hunt in enemy territory. No matter how unfamiliar the place was, they kept on looking for the prey they wanted. So, this is the parable of humans who feel thirsty for dreams.
When someone learns and continues to explore something important, they will gain useful knowledge and experience that can be used in life. Then from the learning outcomes, a person can work to meet personal needs. At this stage, humans begin to compete for jobs, money and positions. Once they get what they want, they can invest, spend money or create a path to go in any direction.
However, making such a path isn't easy. We have to look at the measurable range of obstacles and enemies. In the college phase, you have enemies from your own friends who have almost the same interests or at least a toxic teacher who is hindering your process. At the job level, your enemies are more diverse such as bosses, co-workers or even the outside environment such as people who may hate the company because its activities are detrimental to citizens.
Struggles and strife to get the highest grades in college or a good position at work are inevitable. This is the ridiculous part of life where I don't want to compete with my friends. I'm afraid to make new enemies because some types of competition have a negative impact. Apart from that, another sad factor is that not everyone is lucky enough to be able to continue their education in college and get a decent job. Such conditions are stressful because there are many obstacles that prevent a person from developing. So, people can't spread their wings freely and seek goals as expected.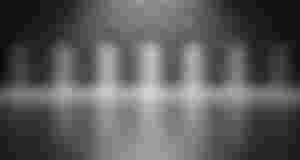 Fortunately, the door to success doesn't only come from one door. The condition of the world that digitizes itself makes people open their eyes to the presence of other opportunities as alternatives.
So, nowadays there are many online platforms or sites that offer many ways, tutorials to make you smarter and more talented in a particular field. For example, if you or anyone else wants to learn basic general knowledge or general lecture material, you can access Khan Academy, UO People and EDX. Then, if there are people who might be looking for more specific material such as marketing, you can study it on the list of programs provided by Hubspot or maybe study more freely on Udemy. Even though Udemy is a paid platform, they often hold promos so the price is cheaper and affordable.
Then at the job search level, there are several job search platforms that allow you to work remotely. Sites like Upwork, Fiverr, Freelancer and PeoplePerHour allow you to enter the world of digital work differently. There are many different fields in that place such as web development, graphic design, writing, translation and many more. For newcomers, I only recommend trying Fiverr because beginners have the same chance of success, have a more unique field of work and have a more diverse clientele.
So, that's an alternative that I offer to you. If you are successful in achieving a job on the platform listed above, this can be your unique experience and CV. You can use this preference to show it elsewhere. It is also a sign that you can work with anyone, anytime and anywhere. So, in this way you can spread and flap your wings to where you want to work or travel. If this has been your dream for a long time, don't hesitate to get started.
Photo Sources:
1. Pexels | Frank Cone (lead image)
2. Pexels | Pixabay Official