"Why do Pitiless Humans Exist?"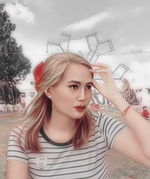 Yesterday, I was awakened to a lovely morning, fine weather with a cold early breeze as a result of a downpour from last night. I  woke up too early than my daily routine because my husband's schedule at work is too early too.
To be honest, my youngest and I were only at home, since my eldest went to Lemery, Iloilo with his grandmother(my mom). They went there for a short vacation.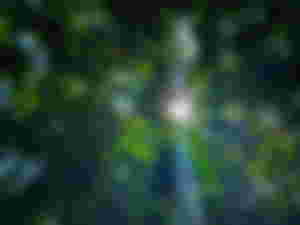 The morning was calm, birds chirping and the sound of the leaves dancing was like music to my ears.
Then after my youngest and I were done with our breakfast, we enjoy the quiet place we are currently having outside the house.
I was sipping my hot coffee while my little boy was drinking his cup of milk too.
Then I heard a little commotion outside, and probably I was thinking it was somewhere on the road.
I heard a loud woman's outcry and other people's screams too. Along with that noise, I also heard the sound of a vehicle's tire.
I focused my eyes outside our fence,
"What was that? Maybe a something or could be a dog is being hit by a jeepney."
I was shocked by the loud shouts and was talking to my son, and we thought of our dog, Beauty. Yet, I saw Beauty sleeping soundly in the compound.
Also, as I saw the people outside aren't panicking, I just focused my attention on my hyper little boy.
After we were done with our coffee and milk I put our cups on the kitchen sink, and I saw one of my cousins walking toward the house.
He looked very awful and I couldn't explain how dismayed he looked at that time. He looked me in the eyes and suddenly uttered,
"Budo is dead, cous. He was hit and run by a jeepney."
I was in total silence as I heard those words from him.
Budo is the name of the dog my Aunt adopted from my uncle (My aunt's brother-in-law) Budo is Beauty's pup almost 3 years ago.
The dog was so friendly and too hyper and likes to play, he also loves to dance the cha-cha and loves to pretend to beat his hands/feet just like in singing the national anthem, though he's just an Aspin, or Asong Pinoy, he's loved and was treated like a family.
After hearing the news, at first, I was so hesitant to look at how terrible he suffered.
"Maybe, if not because of the second automobile, he's probably still alive." my cousin added.

- "What do you mean?"
He explained, that my Aunt and his husband were playing with Budo before the incident, they were telling the dog to dance and after that, they were giving him some treats. Then, they decided to take him for a short walk because the weather was bright and it was early in the morning.
However, when my Aunt suddenly opened the gate, she forgot to put his leash on, as a result, the dog excitedly ran from the gate, and unfortunately, there was a jeepney that hit him.
My Aunt was so shocked resulting she screamed and called for help because she saw that he was still breathing, however, there was a private vehicle passing and at first, they slowed down a little maybe after seeing the dog's body yet they still move forward and stepped on the body of the helpless dog.
For the second time, my Aunt heard her beloved dog's agony and then he lost his breath, unfortunately.
I felt so bad and I had a heavy heart watching my uncle (husband of my other tita) trying to revive the dog who was first his dog before my Aunt adopted him.
He was calling Budo's name repeatedly hoping for him to respond but he was already lifeless.
A few minutes later, some men arrived who live in the neighboring barangay asked if they could have the body of Budo.
Yet my Auntie refused to know that those men will make the dog be their (pulutan), as those men are known as hard drinkers.
I felt so sad knowing the driver/s who hit the dog never give even a little time to say sorry for what happened, it's an accident yet dogs have lives too, maybe some treat their dogs as only guards of their house or just a normal pet at home, there are still people who treat them like family.
Until today, I couldn't imagine how painful it was when he was so helpless in the middle of the road.
Maybe if I was there to witness I would stop the vehicles, but I wasn't there. 😔
To be honest, dogs passing away always makes me cry since I experienced the harsh death of our previous dog who was intentionally killed through poisoning.
It's painful and until today, I have this question, why do heartless humans exist? How can they kill the life of an animal, particularly dogs so easily?
Maybe, an acceptable death of a dog for me would be from sickness or because of aging, I wouldn't want my dogs to suffer human cruelty again, just like what happened to our deceased dog, Beast and now Budo.
Now, the whole compound is grieving and we let go of him yesterday and buried him.
Run free, another dog of the family is gone yet will forever stay in our hearts.
It's just sad, I have no remembrance (photo) of him while he was alive.
Thanks for reading. I just wanna share to ease the heaviness in my heart.
Written by: @eommaZel ✍🏻🥀
---