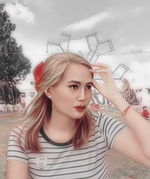 We need to be healthy not only in terms of physically but also mentally and emotionally.
Our emotional health is as healthy as our physical health. But this is different from mental health. While mental health is how well your mind processes and understands information and experiences, emotional health pertains to your capacity to manage and convey the emotions that emerge from what you have learned and experienced in life.
To keep the balance our life for our day to day living, it's very important to take care of our emotional health too. Having good emotional health doesn't mean to be happy all the time, not there is an absence of negativity, but it is about how you manage the favorable or unfavorable occurrence in your life with your resources and abilities.
Honestly, I suffer from having my emotional health in a bad shape. These past few weeks, I noticed that I'm being ill-tempered easily, can't decide quickly, and full of worries. Though having a good emotional state doesn't mean to be in a good mood constantly, I know I'm not in a nice state. That's why I jotted some positive affirmations for the sake of my inner peace in my recent article. But taking good care of my emotional health isn't a goal to be achieved easily. It is more of a cycle or a process I need to undergo.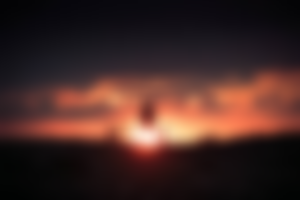 I'm not an expert but can come up with thoughts and ideas about it. I believe that these things I'll be discussing in this article can help me to keep my emotional health in a good structure.
It's time to give myself a break even just for a few minutes or hours. It's not bad to attain a productive life, make some works, chores, and business throughout the day. And being busy makes me forget to take care of my overall health. I'm very guilty of sleeping late, super at night. As I became hooked up with some things that make me satisfied with what I am today. When I woke up in the morning, I felt dizzy due to lack of rest. I'm busy 24/7 with unpaid overtime. That's my career, as a stay-at-home mom. When I felt extreme tiredness, I can sense that something is wrong. Aside from physically unstable, I'm a bit emotionally drained too. Which hindered my daily activities and harmony. So, I decided to let myself have a break, let my mind pause for a while from stress and stacked activities, and let myself rest and enjoy some of the activities I admire, like taking photographs. Listening to some nostalgic music and seeing some good news too just like when everyone's seeing the value of BCH fairly good and bright.
Maybe most of you have best friends or closest friends to keep in touch with. Well, for me, I have my best of friends too but we're not that communicating frequently. As we go separate ways when we graduated from college, we lose a little time for each other using communication. However, when we meet again even for a long time we can still feel the same feelings and enjoyment together. While I am busy keeping the house, there'll be instances that I could face shortcomings and I need someone to talk to. I have my cousin who is more of a sister to me, she's my companion and my best listener. It's very true enough, that we do truly need someone to listen to us when we are sad, in despair, happy, excited, or just someone who will attend to our thoughts and share theirs with us. I promise to myself that I need to be vocal, most especially if I'm struggling deep inside. It's very hard to keep a smiling face whenever you're not. This is to free me from too many pains, self-pity, and avoid some negative thinkings to enter my weary mind.
Oh, I'm so guilty to keep choosing the unhealthy for myself. Since I was young, I was raised in an unhealthy environment. No, the place isn't dirty but most of the food on the table wasn't nutritive. I grew up without the care of a mother and my father does the cooking. As expected, he doesn't have enough time in the kitchen, as a result, he offered us mostly easy-to-cook meals or canned goods. I grew up to be a skinny young girl, but as I graduated and found a job, I realized the importance of preferring healthy choices and a healthy lifestyle. I'm writing this to remind me that our health is only one. Do some routines or exercise, have good sleeping and eating habits. But I felt guilty when it comes to not having a goodnight's sleep. I worked late at night when the kids are asleep and that's my only free time to write successively. But I always remind myself that I should not force myself if I feel I'm going to shut down. My body is only one, and I should be responsible for it. Also, I am now conscious of the I consume. I'm getting older, at the age of 25, I should stick to keep choosing the right and what is healthy for me. I'm not getting younger after all.
Who doesn't need to loosen up? We are overloaded with different works daily. It's not bad to chase your dreams and desires, I do have my goals and dreams to follow and make too, however, there are times wherein I forgot to find even a little time to unwind and relax. When I was overfilled with unfinished stuff, I often startle and can't concentrate enough. My supportive partner at his day off sometimes reminds me to take some free time to relax and loosen up. Just like any networks or browsers, I'm getting burned too, burned out by overloaded chores and responsibilities. It's important to ease the stress I feel in my everyday living. I let myself enjoy healthy pastimes that make me happy, like reading books of my liked genres.
Now that I'm ready to take care of my emotional health, this is the last process that I need to sustain. To live a well-organized life, plans and goals should be settled. That's what I lacked these last few years as an adult. I spent some of my years without any goals to achieve and worked on. When I became a read.cash user, I have read some inspiring articles about life mostly about setting your goals. For me, living a life without a purpose is like a life without direction. I learned and recognized what's the reason for my hard work and my living, and it's my family. Why I am here? Why I work very hard and sleep late at night? Before, my main reason why I joined read.cash is to earn some money. But as months passed by, I believed that it was meant to be, I was meant to be here not just because of money. I am here to prove to myself that I can, that I have some skills to be shared with everyone, and that's my writings and some of my clicks. Now, I'm eager to be better this year, I finally made a decision, and it is to keep and save my earnings from noise.cash. I have a lot of works to perform before I can achieve it. Now that I am set, my goals this year was established. Creating a plan makes you motivated to keep yourself on the right path of where you surely want to be. When your plan was organized, your mind and soul too.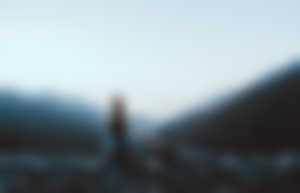 If you're emotionally healthy, you are in control of your thinkings, thoughts, feelings, and behaviors. And you're able to cope with life's challenges. Start to take care of your emotional health too. So you can see why it's just as important as physical health and why it is very essential in our life.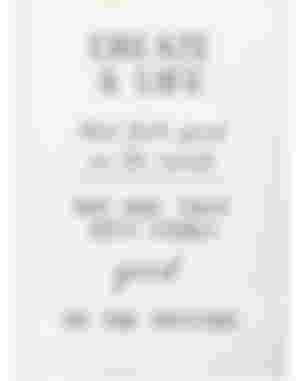 #Protect and #Takecare #EmotionalHealth
@eommaZel ✍🏻🥀
---