November 3, 2020
Tuesday
In life, we cannot please everyone. We cannot let them like us the way we want them to. We cannot tell them how to react, think, or act towards us. We cannot control how they speak towards others about us. That's the reality of life and we can't hide the truth that people, you, me, and every one of us has their way of thinking. As the hands of the clock keep on moving, days, weeks, and years have passed, we encountered hardships, hindrances, and criticisms from other people.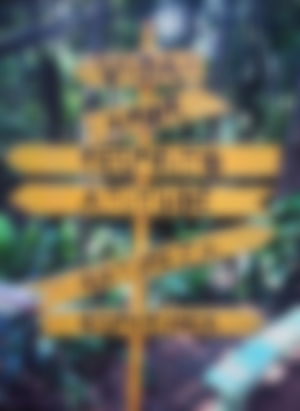 No matter how good or what good you have done in life, people will always say something about you, something negative towards you. As we can't control their actions and words, we can always make ourselves better. Not for them, but for yourself. There are some circumstances in life where people will criticize you and throw stones against you. But you can always ignore them, however, we can't hide the fact that sometimes we can't let it pass through easily. That honestly, we are hurt and affected even in a little way, we're just humans after all. Some people will be disrespectful to you but it doesn't mean you have to be disrespectful too.
It's not that you must accept their opinions, but it is to show them that you're not in the same boat with them. Showing respect is for everyone, maybe it is just for me, I don't know if you'll agree, but always show respect even to people who don't deserve it. Showing respect to them doesn't mean to pleased them, nor ignore everything they've said and done. It's like you're freeing yourself from hatred and heavy burdens within your heart. Though it may sound easy said than done, I can attest to it.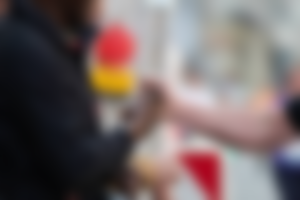 Showing respect for them seems like forgiving. I will never forget what someone has done against me, but I still give them respect. For they are just human just like me. I know people sometimes commit mistakes and some made a rush and careless decisions and who am I to judge them?
Honestly, respect is not necessarily about the person receiving it, but it was a mirror of your personality, your character. Maybe not all people don't deserve it, the criminals, rapists, murderers, or whatever kind of sinners, but if we choose to become a bigger person we can, and continue to treat everyone with the utmost respect life will be lighter and stress-free.
"Throughout life people will make you mad, disrespect you, and treat you bad. Let God deal with the things they do, cause hate in your heart will consume you too." ~ Sanj Chaudhary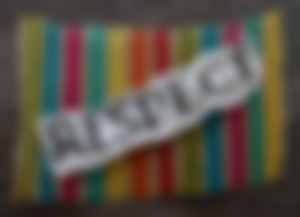 Respect is something that is earned and that's how we people think and deal with it, however, I always think that it can also something to be given heartedly. To be honest, I'm not a good person as what you'd think of me. No, I'm not an angel nor holy, I commit mistakes, I sometimes have foolish decisions, do something wrong but I never disrespect someone.
Hearing those words while fingers were pointing to me, feels like I was stabbed right in front of my eyes. It's one of the most unforgettable words someone has said to me. Instead of adding fuel to the fire, I just kept my feet on the ground, be sensible and realistic. I can't answer a mad person with madness too. I let the situation cool off, and afterward, I asked for an excuse for what happened. No, I never have forgotten it, the words and everything they did, but I won't let myself to be on their level. On how they treat people like trash. I don't want to be disrespectful and arrogant just like them. After that afternoon, I always prayed to clear their hearts and mind. And asked questions, what did I've done wrong against them? Because I became a mother at a young age, it doesn't mean that they must belittle me and treat me like garbage. However, it can't be the reason for me to disrespect them.
No doubt that you may have mixed emotions (just like what I have before) when someone disrespects you. It is hard to stay cool in that circumstance but that's vital to forget and leave your well-being and dignity in hand. If you've been disrespected by someone too, someone who's close to you, you can use these manners to manage their disrespect the right way.
Be an example to others. As you give respect to people, you also want to be respected. Always set as an example of stability and exceptionalism, we can create a barrier that protects us from the criticisms of others. Before you asked for respect, you have to show that you're worth receiving it. Be a person of your word, and strive to do what's best for you and others at all times. Once you respect yourself by living with integrity, and sincerity, you'll gain the respect of others too.
Pull yourself away from rude and disrespectful people if you can. We know that these individuals are everywhere, and occasionally there' as little, you can do to settle problems with them. In life, people may upset one another, learn to have a space to avoid these circumstances to try circumstances with the benefit of your space.
Ask if you have questions rather than tell, and refrain from putting the blame or point fingers against someone. For me, everything will be resolved easily with a calm talk. Let your anger subside, everyone has the right of being listened to, so let them have their say, and then respond slowly with your questions. Though you may feel unjust, you can tell your side, but never rudely insist it. Just listening is often the first step to finding a resolution to make the situation better.
You can have to take the initiative if you want to get things well. Pile up your courage and meet them face to face. Speak straight and frankly, but avoid blaming wordings and phrases that put you above the conversation. Start speaking and take the initiative to open up a conversation you both can manage.
By practicing a little empathy, you can get past and overcome someone disrespectful to you. Always give them the benefit of the doubt.
Why they do this?

Where are they coming from?
You can always try to look at things from a different perspective. Maybe they're upset because of someone or something that has happened and you are there to receive their resentment. Sometimes, disrespect is a result of a stressful life too. We have to understand where they're coming from and do our best, to be honest, and open in the way that we deal with them and the situation.
"Show respect to people who don't even deserve it; not as a reflection of their character, but as a reflection of yours."

– Dave Willis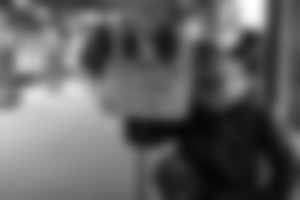 Sadly, our society is no longer one that values compassion. However, earning respect takes integrity and it takes knowing how to address both yourself and others.
When somebody disrespects you, honestly, it was a hard pill to swallow, but learning to overcome that disrespect is possible with a small understanding, compassion, kindness, and the understanding that not everything is as simple as it seems and falls to our expectations.
@eommaZel ✍🏻🥀