"Near's first-ever Christmas Party Experience"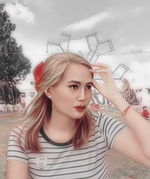 Finally, Christmas Parties are over!
What made me busy the past weeks was the Christmas events of my kids. Though it's not compulsory to attend such events at school, I want to let my two boys experience the thing called "Christmas Party". I have experienced this before during my younger days and I would say it's worth the experience, so I won't forbid them from joining besides, Christmas is something magical, especially for the kids.

And today, I will share with you the first-ever experience of my kindergarten son last December 9, 2022.
And maybe you may wonder why it has "Near" on the title, for those who don't know yet, Near is my firstborn son's name. 🙂

And yes, you've read it right, it was his first ever experience since he graduated from Daycare during the pandemic times. And this year, thankfully, classes began to go back to normal and Christmas parties are now possible.
December 9, 2022
Friday

I prepared my son before 1 pm because their party will start at 1 in the afternoon. Before proceeding to the school, we bought 3 boxes of pizza first because I pledged to bring so. With me were my eldest son and his little brother because no one will look after him at home.

As DepEd said, Christmas parties should be simple, yet my co-parents in kindergarten exerted much effort just to make the party an extraordinary one.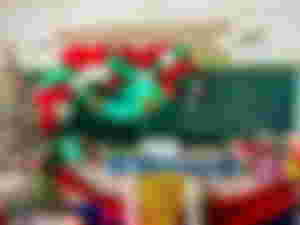 We donated some funds just to put up some decorations to make their party an unforgettable one. And the table skirting was done by one of our co-parents who's a professor in Hotel and Management. Everything was skirted by him and his student apprentice.
The party started with a prayer first and they started with the games, they first played a game called "paper dance", where the kids should look for their partner, and if possible, the pair will be a boy and a girl.
Unfortunately, my son wanted to join however, the girls in their room are only lesser than their boys, so he was paired with his boy classmate and the fun began.
The paper dance is one of the best and most fun games during such events, where the pairs are dancing while circulating the paper or newspaper in front of them through the beat of the music and should stand on the paper in front of them. And after that, the paper will be folded into half of its size and so on.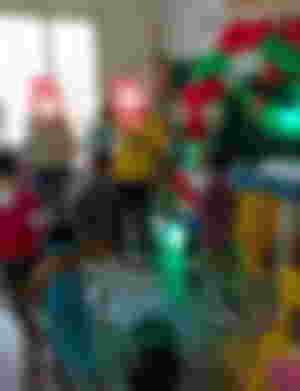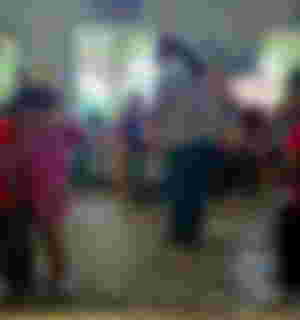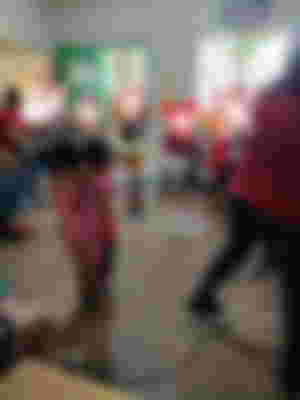 You can see through the photos above how the kids played and did their best just to stay and avoid elimination. And because everyone exerted effort, all of them were declared winners of the game.

Next was popping off the balloon relay.
This game was a race involving two groups, where groups are consisting equally of 5 and above players. Players should fall in line first and one by one each player will pop the balloon they are holding on the chair as fast as they could. The group whose members are the first to pop all their balloons is the winner.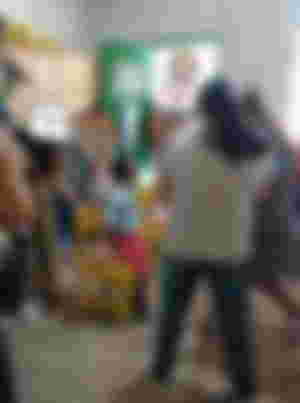 And of course, my son also participated but I wasn't able to capture the moment he popped the balloon, and after that, while he was going back to our seat, I could see his eagerness to join in the games because he wanted to win some candies to be shared with his little brother. And their team won the said game.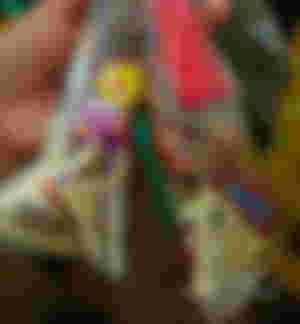 And of course, one of the oldest and most common games during Christmas party is the Statue Dance.
It is played through dancing with the beat of the music, but when the music stops, the contestants should be steady and pretend as statues and should not move until the music is played again.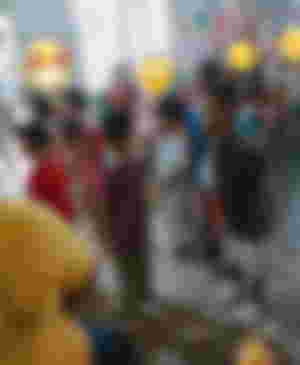 However, my son didn't make it until the final round because he kept doing unnecessary movements.

They also played "Trip to Jerusalem" and this was one of the games the kids enjoyed the most. As the music keeps on the beat, they were dancing around the chairs and when the music stops, they will take a seat and those who failed to take a seat will be eliminated.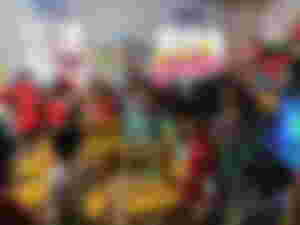 My son didn't make it too but still, he got some candies for joining.

After that, other kids performed an intermission dance number and we proceed to eat and share all the foods we bought.

After the eating session, they proceed to gift-giving.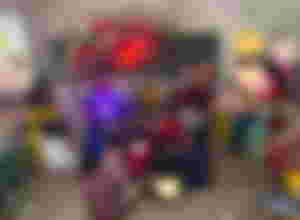 Before that, their teacher shared with them some facts about Christmas and some tales, and since their gifts are from "Santa", she said, the gifts that they will receive on that day were from Santa Claus if they are good for the whole year.

The kids amusingly believed in Santa Claus and when receiving their gifts, we could all see the happiness in their shining eyes. They were so happy as well as my son.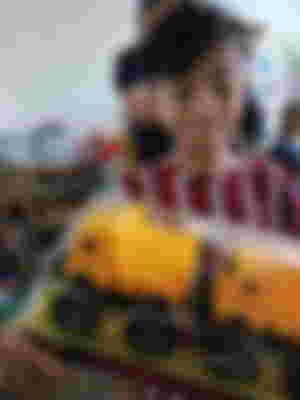 He wished for a toy dump truck from Santa and that's what he received.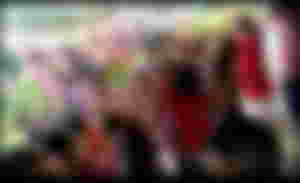 After the gift-giving, the fun didn't stop yet, the kids were gathered outside and played "Pabitin", it's a typical Filipino game where the gifts or foods such as candies or chocolates are hung in a bamboo-made frame and it was lowered and then pulled vice versa for the kids to jump and snatch of taking some goods on the bamboo frame.

The kids have fun and we, the parents too.
I also asked my eldest if he enjoyed his Christmas party and he answered that he was so happy.

We went home at past 4 in the afternoon, tired but happy all in all.

It was his first ever Christmas party experience and after that, he now looks after more Christmas parties in the future.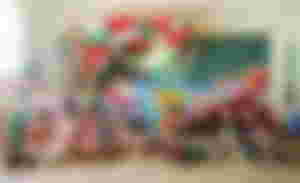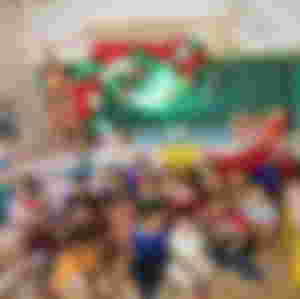 No doubt Christmas is made for kids and kids at heart, it's truly one of the most wonderful times of the year!

Merry Christmas in advance, and may we all have a joyful Christmas this year.
May we all have a BCH-filled Christmas this year! 🥰🎄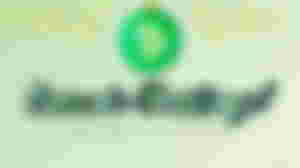 by: @eommaZel ✍🏻🥀
---