"How have You been?"
"Ey, I should've written before I sleep!"
My sleepiness suddenly fades in a snap. As I open my notes, I am typing freely whatever comes here in my mind.
It's been a week now, yes, I never thought I could be inactive this long here on this beloved platform. Yet, I lose my focus and emphasize the real world first.
When we started to go to school every weekday because of the practice, my schedule becomes so full. Full, as in, even my chores could be left undone for a day. 😅
I am just doing fine, with a little scar in my heart that I cannot fully fulfill my tasks here and on noise, saddens me always, always.
However, no need to be dramatic, as long as read.cash is here, why would I do the drama?
While I was busy accompanying my eldest to school, watching him sing and dance, and to the actions for their moving up ceremony, I also gained some reflections.
So, this is how to feel as a parent, simply proud and excited.
Despite my embarrassing balance/s in my wallets, it's like magic that I don't feel deep guilt by choosing to give my time first to the reason why I am called a mom, my kids.
Though, as I've written in my latest article the last time, I am not quitting. ☺
It's just I am occupied with mother duties first. Hopefully, after the moving-up ceremony this June 24, my schedule would be fair and normal again.
Due to restless days of going back and forth from house to school and due to the hot weather, to be honest, I couldn't focus my mind thinking on what to write or compose.
I tried yet it resulted in 1 week of inactivity instead.
So, I just let my body and mind cooperate until I get the motivation to write again. Finding a topic could be done easier with the help of different topics or subject generators on the web, but to tell you frankly, I have done that.
I tried to generate many possible topics to write about but nothing was entering my tired senses. 😅
But since I told myself to write today (tonight), gladly my body and sanity unite. 🤣
As I am aware that the time is ticking, I shouldn't let to waste another time being productive. No article means no productivity and it hits me hard, no doubt.
But there's no more room for reminiscing the old days when I am too productive, that was the past already, so I must shift my focus to the present that I am facing today.
Because things might not go as planned, some changes occurred without any notice, still, I have the choice of what to choose, that's to let go or continue.
And of course, let's continue!
Hopefully, after this article, I could write a decent article again, I guess it's not too late for me to start a new beginning again, I mean to reborn my enthusiasm for this blogging journey.
This one will be short, not too sour, and not too sweet yet, with every tap on my keyboard, comes my flaming hopes that I could do my tasks well again as soon as possible.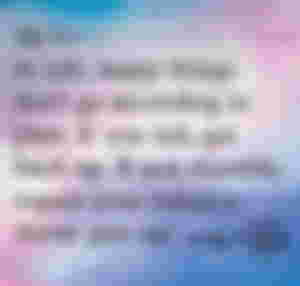 Photo source: link
Things and turning of events could drastically shift without a hint, the transitions could give us positive or negative results, yet we shouldn't let the negative triumph.
It may look and sound harsh at the beginning we still have the power over how we deal with all the dilemmas we might face. So we should never lose our hope, we should never give up no matter how hard it seems or hopeless.
As things could change in a snap, we might never know, what awaits us is a beautiful opening of another wonderful journey. 😘
Sending hugs and motivation to all of you!
Again, Thanks for reading and for being with me until this moment. 💚
How about you, How have you been?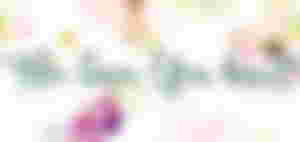 Written by: @eommaZel ✍🏻🌼
---