"High School Recollections"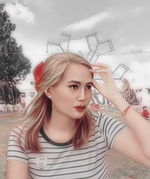 It was late afternoon, the heat was scorching, on the terrace, the table was occupied with some snacks and cheese curls, where my husband and I were having a conversation.
"Glad that you're not weird anymore unlike the old you in your high school," he mumbled with a laugh.
We enjoyed our time talking about the past, the time when we were still in high school.
And to be honest, this is one conversation topic I am interested to listen to.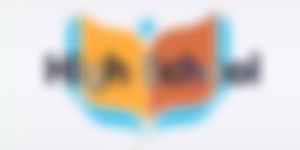 For some, their high school life was awesome, joyful, and full of exciting moments while some had a fearful memory that keeps clinging to them. And based on my husband's story, his high school life was literally 'Living, Young, Wild and Free'.
We all have different stories to tell, who's been to high school.
And for me, my high school life was unforgettably fun too. Though I am weird in so many ways, I could say my high school life is somewhat worth remembering too.
There were specific memories that I only experienced in high school. Some memories that I truly long to experience once again.
---
I can't forget the first day I stepped into the gate of my new school. Wearing my sling bag, wearing my new uniform paired with my high-cut rugged converse shoes,y heart was trembling like a drum, my emotions were mixed up.
As I gazed in what was reachable by my sight, I took a deep breath and started to walk. Everything was fresh, full of new faces with different personalities, and in my mind, 'hey, I must survive another four years here.'
To make this quick and simple here are some wonderful experiences I keep until today in my high school life.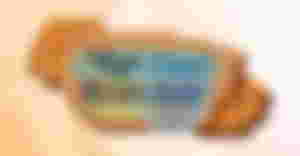 🌸 I once lead the campus's Prayer.
I was a freshman at that moment and during those times every school day, each section from the first year to the fourth year will lead the flag-raising ceremony in the morning.
Being in section A, we were always the second ones to lead the flag-raising ceremony during the freshmen's calendar, since the first ones to lead were a special class (SSC).
One day, a few days to go before our schedule for the lead, our adviser ordered me to go to the teacher's room. I was a bit alarmed since I thought I did something wrong. And I was startled when she asked me to read the prayer she wrote. Then, she decided to assign me the opening prayer.
I refused because things run into my head the moment she handed me the prayer. As a youth who's not used to facing a wide crowd from the stage, I am afraid to make or say a mistake. I am afraid, what if I wrongly pronounced the words? I am fearful to be a center of a laugh.
But my teacher said I need to face my fear, maybe she felt that I am anxious to stand on the stage. Bravely, I faced my fear, but to tell you, while I was going to the microphone my whole body was trembling and my palms were so sweaty and cold.
It was my first time, yet on the other hand, for the first time, I was trusted wholeheartedly by a teacher with such stuff. And I am grateful that it gave me the first step to conquer one of my fears.
🌸 I once became a star.
Of course, would you agree to me, that high school was our level-up 'acting school'? It's the place where we became actors and actresses who played and portrayed different roles. You missed half of your high school if you've never been into role-playing or acting.
I cannot count how many role-plays we did during high school but there were special roles I portrayed that I couldn't forget. When we were unexpectedly doing an impromptu role-play on which each group must advertise a product while giving entertainment to the viewers, our leader handed me my script and my role was Geum Jan Di of Boys over Flowers.
I have to act and make cute faces and expressions like Jan Di and it was an epic fail, we were advertising 'Sky Flakes Crackers', and when I was about to take a bite my biscuit fell off. 😅 yet, our classmates and teacher thought it was part of the show.
Then, one of my memorable roles was as Laura of Florante and Laura. This time, we should were costumes and like Laura, I need to wear a gown. We were given 1 week for rehearsal before performing and looking for our costumes too.
When the performance day came, I was wearing a pink gown I borrowed from the daughter of my Tita's friend, and to be honest, I was struggling because the gown was a tube style since I am skinny and way back in my teenage years, I was not blessed with a sexy figure, in short, I am 'Flat chested' lol.
The gown was a little loose in my chest part so I kept on pulling it up. 😅 But I guess it didn't affect our actions, since we placed first among five groups.
I am just thankful that those role-plays unlocked the hidden personality inside me. Even I couldn't imagine that the girl who preferred to be alone and stay silent during elementary could do those things with confidence while having fun.
🌸I once became a Student-Teacher.
As part of our school program before, as graduating students, our class section in the fourth year was assigned to do teaching in other students. We were grouped in five and we were assigned first in the freshmen. We taught students in lower sections such as sections J, K, and L, by the way, the sectioning before was alphabetical. Teaching younger students was not too hard since we were a little older than them, and they could consider us as their big sisters/brothers too.
However, we were challenged when we were assigned to the fourth year section K. Unlike the students from A-C, the last sections were very unruly. Since we're of the same ages, they could throw jokes easily. But fortunately, we handled them properly and our task was accomplished smoothly.
This was one of my unforgettable moments too, at least for weeks, I experienced sharing knowledge with others, hearing the voices of other students, and seeing the difference of each student from each classroom we've been to.
Before entering high school, I heard lots of stories about the JS Prom, seems most students were waiting for this one-night event. And they say, it only comes once in high school.
I was in my fourth year of high school when I experienced this thing they call JS Prom or Junior-Senior Prom.
Where students from the juniors and seniors will get to have a chance to enjoy a one-night grand ball. Honestly, I was about to decline to attend the event, since I am not fond of parties, but the main reason was, I don't know how to make myself ready for that night. I don't know how to do makeup, I don't know how to dress up, so I conclude that the event wasn't for me.
Yet, my father bought me a cocktail dress and brought me last minute to the salon and I made it to the prom. And the most awaited part of said prom was the 'first dance'.
And to be honest, I am not expecting anyone to ask for my hand, but our classmate, Jason, who's a 'bi', asked for a dance.
When our classmates saw us two on the dance floor they were all cheering because Jason, a week before the prom confessed that he likes me. But I knew him that he was gay, he acts so girlish and even prettier than me, I swear.
So for me, the dance we had had no malice at all.
The students stayed up the whole night dancing, cheering, and having fun, and for sure just like me, some might reminisce about the happenings on that night too.
---
No doubt, high school life could be considered as one of the best stages in our existence. And in that four specific years, I had remarkable experiences I am grateful I had undergone.
I unlocked so many new things about myself, about my personality. I gained real friends worth keeping until today. And those memories, I guess I won't get tired to share them, and they are just a little page, not yet the whole chapter.
Sometimes, it's nice to have a light conversation like this with someone who shares the same interests as you. And while writing this, the memory lane in my brain keeps on rolling.
I hope this article brought you a smile and good vibes. ✨
Thank you for reading and the support.
Written by: @eommaZel ✍🏻🥀
---