"Am I loving Myself enough?"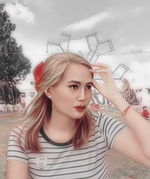 Hi! It's been a while, how are you?
How are doing these times?
Before June ended, I was busy with some school activities making my time to be consumed fully. So, as a result, my July won't be fruitful in terms of receiving Bitcoincash, I guess. 😅
Well, well, it's fine.
Because somehow, I am enjoying being a full-time hands-on mom of school boys. 😃
However, a part of me couldn't just ignore this site and its sister site (noise.cash), so I tried to write, and to be honest this writing has been on my drafts since the 1st of July. 😅
And this time, I would like to finish this and end the procrastination for too long.
Self-love that's not the least you could do for yourself, it's the best you could and must fulfill!
Am I right?
Sometimes situations put us between choosing what we love or what our loved ones love to do, we are put into sudden decision-making that could give us difficulties and some surprising results in the end.
As for me, experiences of various life dilemmas made me realize I have improved, especially in terms of loving yourself, or self-love.
And today, I found these writing prompts or questions regarding self-love. So I wanna grab this chance, so I could see if am I loving myself enough?
Okay, let's start!
Here's the screenshot I took online. And sadly, I forgot to save the link. 😅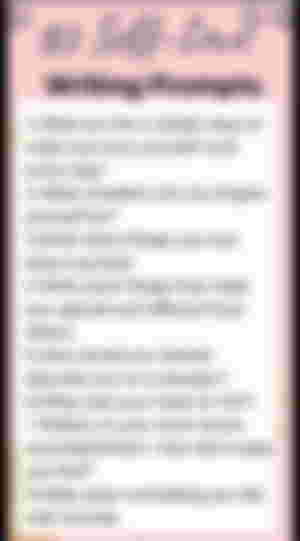 ❤ What are the 2 simple ways to make you love yourself more every day?
Well, for me, the first one is to recognize the thing that you couldn't do and you could do. Just like, for example, here, my juncture here isn't like before, on which I could lend more of my time here. Now that some of my priorities change, my to-do list would change too. And for the second one, it's acceptance.
I already accepted that things before already differed from today, so there are lesser guilty feelings for me on my side. And through that, I gained more self-love than hating myself. 🙂
Maybe, I already forgive myself for self-blaming, overthinking, and self-guilt. To be honest, I battled being guilty every time I ran out of patience with my kids. They always call me an angry mom, like a dinosaur because my patience with toddlers is always tested.
After my temper would heighten, I would try to solve my kid's tantrums by being furious at them. But later on, I realized I just made the situation worst. So, I always self-blame, and overthink that, am I a bad parent?
And I comprehend that what I am doing was a mistake but instead of belittling myself, I chose to forgive and learned from it.
I guess I won't have a longer list of the things I love about myself. But then I could list some, such as I am very practical that I can manage our monthly budget well despite got small earnings of Bitcoincash presently. This makes me proud, somehow. 😅 Also, I always find happiness despite the hard times, I could be happy even for small things, which makes me grateful all the time. And physically, I just love how my body loses and gained weight easily. A few months ago, I became oversized due to stress and overeating, yet after the dedication to getting back in shape, I just started to eat just right for myself and my body cooperates well, now my belly is gone and I don't look too big. 😅
Hmm, probably, I could say I am not completely special from the others, I have no special skills or talents to boast about but if I could be based on the people around me, I am a person who is always ready and willing to listen but I won't judge. I realize more people here trust me to tell their secrets because they could conclude that their secrets would be safe with me. I am a good keeper of secrets and I won't judge and jump to conclusions especially if I only hear one side of the story. 🙂
Not approachable, that's how a stranger described me before but eventually she became now my friend. At first, she said she thought I am not friendly and not approachable to befriend because I am a very quiet person but then things changed when we became friends. Now, if my friends would describe me, they would describe me as a quiet woman at first yet crazy as a friend.  😅
Crazy, because I am a little joker, especially to my closest friends, I like to give them silly jokes to make them laugh hard. 😅
Maybe, my husband's little bit cheesy efforts, he never failed to set my heart on fire and I really appreciate his small surprises and even his cuddles. His simple gestures of like I am the only woman beautiful in his eyes could make my heart flutters all the time, lol. He may not be so showy of it, but he always makes me feel I am special in his ways.
To be honest, I have no bigger accomplishments if I could just base them on my own, however, I was surprised to receive a Certificate of Appreciation during my son's moving up ceremony last June 24. The award was given by his teacher and I am so surprised to hear my name being called and to receive this small token of appreciation.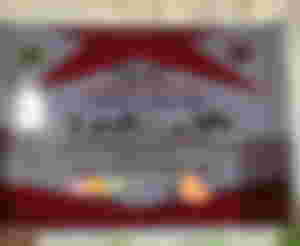 I am overwhelmed yet amused at the same time, grateful that I am appreciated even for my simple support of their school activities, though I have lapses too as a parent, they still recognized me and appreciated me. So, I will just consider this as my recent accomplishment and I guess it does count. ☺
Hmm, honestly, I couldn't think anything about what I did well recently, maybe it's safe to say I am doing well as a hands-on mommy and wife too, with lesser screen time, no more paper works, and more mother-and-son, husband and wife bonding instead. Even though I sometimes become a lioness roaring at her cubs, I feel so pleased I could give my full attention to them. So, it's already an achievement too, right? Hehe.
---
At long last! Done settling the questions of self-love, and upon contemplating if am I loving myself enough?
I am proud and loud to say, Yes!
Though there are times I am being hesitant, and anxious about my decisions I could still see the improvement of me from my past.
I am now better and more optimistic even if problems might come my way, and that's because I know myself better and love myself more than before.
If you learned to love yourself, things would start to change too, your mindset, your decisions and actions and anything around you seem new to you. It feels like you are reborn, a butterfly that newly came out of its cocoon. ❤
Why not try it yourself? Are you loving yourself enough too?
Do self-love and you'll see the magic. ✨
Thanks for reading and your unending support y read.cash family. 😘
---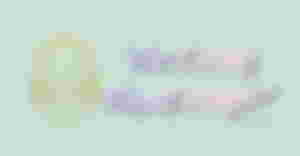 Written by:  @eommaZel ✍🏻🥀
---