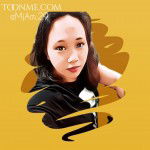 The Legend of Binangonan.The town of Binangonan is east of Laguna de Bay. This sea is between the provinces of Rizal and Laguna.
At first, the inhabitants of Binangonan town were all relatives. They are praying and worshiping. the heroes are fashionable, they work together and lead a time of comfort and sorrow.
The festival is celebrated yearly. It's just eve that people have been preparing and cooking, but all these preparations were in vain because of a great storm upon the town. Many were hurt and their lives damaged. Many were also swept there by huge waves. that includes a man.
An herbalist examined the man. He thought it was dead and couldn't breathe. The herbalist is still massaging the young man. Press the back so that the drinking water comes out. The helbalist continued what he was doing until the man they thought was dead had to breathe, act and force himself to stand.
"His pants and clothes are not just fisherman's. Help and bring us," said the mayor of the town.
News quickly spread to the village and neighborhoods about "rising from the dead." and since then, that coastline has been called "Binangunan Ng patay."
They thought that the dead man who had just been raised did not speak so everyone thought he was dumb. the man they thought was "dumb" was working hard to clean up and work, so the mayor trust him and put it up to the municipal office. Even Diaga, the mayor's young daughter approached the young man, and the "mute" guy become a boyfriend of mayor's daughter.
Diega discovered that the young man was not really dumb. His name was Isagani. He was educated by a priest in Manila. He ran away for allegedly stealing various items. He stayed with his friend in Patoros.
"One day, I was trying to relieve my resentment. I was only aboard alone. I was caught in a violent wind. I forced myself to cling to the boat but to the point of exhaustion I lost consciousness, Isagani's sad story.
"You do not have the sayings of a compassionate young woman. The two grew closer and decided to work together to fulfill their dreamsat the full moon, they came down slowly and along the shore they passed. Unfortunately they were met by a mayor who was winding down the area. The mayor notices that they will run away. Enraged at Isagani, he was badly hurt and died. The mayor was shocked. he fled and left
two young women beside Isagani's body. It was with sadness that the girl next to Isagani committed suicide.
The next day, people found only two bodies right in the area where Isagani was buried. there also was the burial ground. Since then that place has been called Binangonan ..