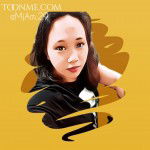 In
communities
:
Any post are allowed

(c2a0)
,
Filipino Readers

(42bb)
,
Newbies

(fd66)
,
Filipino Original Contents

(0cc7)
,
Filipino Sharing Opinion

(b61f)
,
I am Bangladeshi

(1e3b)
,
MyEverything

(3c0c)
,
Inspiring Ideas and Advices

(0e5f)
,
What's life

(7ec0)
,
Any Writing Content

(d75c)
,
FREE to share your INTEREST

(c28a)
,
Story, poem, health and world news

(5fd2)
,
Filipino any articles

(8d5a)
,
We are Bangladeshi

(1bc0)
,
Filipino community Tagalog only

(07ea)
,
Bangladeshi

(41ec)
,
Philippine Community

(21ab)
,
Life experiences

(a6f2)
,
Freedom Wall

(f04d)
,
AllTopic(aLtop)

(9aa1)
,
PiNoy tAmBayAN

(5e8c)
,
Filipino Original Contents

(0cc7)
,
Random

(7e0a)
,
Your Expression Really Matters.

(9eb5)
Human is a highest level of living creatures in the world that God has made.
From head to toe it's all precious
HAIR: That can cover my head Everytime from being cold, from being exposed from the heat of the sun.
EYES: It helps me to see the beauty of the word, to see my love ones , to see the smile of other human being, it's helps me to see also the bad and wrong doings of someone, It's helps me to recognize easily the different things.
NOSE: It's helps me to breath , it's helps me to smell fragrance, it's helps me also to recognize the smells of every thing, especially the food that my mother cooked for me. I just used the smell of the food to know if it is delicious .
MOUTH: Its helps me to eat foods, it's help me to speak the words that I I want to speak,
EARS: It's help me to hear all the sounds that world's created, the cry, laugh, shout, fighting all of that.
HANDS: it's really helps me to do heavy task , with this two hands I can lift heavy thing, I can Hug my family, I can domulti task works, I can punch my enemy too , to protect my self.( Haha )
FOOT: this part of my body that really helps me , with the help of this I can stand, I can walk, I can run, I can do anything,.
These are some parts of the body that really helps me on my daily life.
I'm Thank ful to God that he gave complete parts. I'm contented with it.
Note: I'm not a good writer, I just based it on my own ideas.
If you like my work please support and likes and do subscribe for more update.
Thank you :)