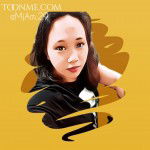 In
communities
:
Filipino any articles

(8d5a)
,
Any writing content

(dc10)
,
Newbies

(fd66)
,
Your Expression Really Matters.

(9eb5)
,
Inspiring Ideas and Advices

(0e5f)
,
Story, poem, health and world news

(5fd2)
,
I am Bangladeshi

(1e3b)
,
Filipino community Tagalog only

(07ea)
,
Any post are allowed

(c2a0)
,
Earn Money

(a25b)
,
I am Bangladeshi

(6f0b)
,
FREE to share your INTEREST

(c28a)
,
PiNoy tAmBayAN

(5e8c)
,
MyEverything

(3c0c)
,
Read.Cash

(f4d8)
,
Random

(7e0a)
,
AllTopic(aLtop)

(9aa1)
,
Bangladeshi

(41ec)
,
World Today

(70ff)
,
Freedom Wall

(f04d)
To make an articles very detailed and more lively that catch the readers attention sometimes we need to add some photos.
Points to be consider before adding image to your articles.
1.) The image your planning to add is related to articles the you are writing.
2.) You can get your own image on your camera or on google,
If you choose an image using Google you must check the image legality first if it's ready to use or can edit for any advertisement purposes.
3.) If your image is from Screenshot , you must crop it first before using it.
How to add photos to your articles?
>> Once that you start typing , a dialog box appear like this, then choose IMAGE logo.

>> Here another dialog box appear, with two options,
Option 1: here is you can directly go to you gallery and get your preferred pictures.
Option 2: here you can search on the internet on what image you want to put to your articles right away.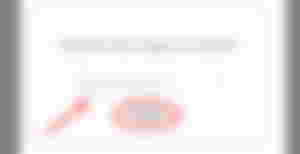 I'll make this content for all newbies that asking for tutorial on how to add an image to their articles to make it more lively.
I know it's only simple but I hope it will help.
NOTE: It's only requested for some user, if you see this helpful to you, please suport and like my works for more helpful and interesting articles daily.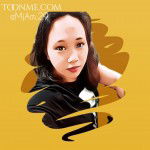 In
communities
:
Filipino any articles

(8d5a)
,
Any writing content

(dc10)
,
Newbies

(fd66)
,
Your Expression Really Matters.

(9eb5)
,
Inspiring Ideas and Advices

(0e5f)
,
Story, poem, health and world news

(5fd2)
,
I am Bangladeshi

(1e3b)
,
Filipino community Tagalog only

(07ea)
,
Any post are allowed

(c2a0)
,
Earn Money

(a25b)
,
I am Bangladeshi

(6f0b)
,
FREE to share your INTEREST

(c28a)
,
PiNoy tAmBayAN

(5e8c)
,
MyEverything

(3c0c)
,
Read.Cash

(f4d8)
,
Random

(7e0a)
,
AllTopic(aLtop)

(9aa1)
,
Bangladeshi

(41ec)
,
World Today

(70ff)
,
Freedom Wall

(f04d)