Will I Ever Have Who I Desire...
Hi.... I've never really been one to show much about feelings or what my heart desires, hell I've always had to compromise by burying my feelings and desires for my protection... Just so I can feel safe. Gone through heartbreak once and I don't even want to feel that way again, so I don't let myself love or even be loved. But even with all that there are times (very very rare occasions) where I meet someone and I can't help but have feelings for "said person".
On that note I was reading some articles the other day and I came across @FashTioluwa article about anger in relationship. In the content of the article I read on aspects of love, pain and attraction etc, and so I thought to myself I would write something on my feelings for once rather than bottle it inside as I always do.
It is often said that falling in love is great, but I can't exactly relate..(yo that rhymes😁)... Anyway I've never really been inlove except maybe that one time which was a disaster " a story for another time maybe". They say to experience love is beautiful in itself, they say it can make you forget all your pain, it would make it seem like you're in a whole new realm, a place of beauty with daisies flying all around, a field filled with roses, and sunshine with a door of bright light that never closes. Love Is said to be blind, so when you are in love everything that shouldn't make sense makes sense, feels like a bad thing to be in doesn't it? At least it feels that way to me, not until you're inlove yourself then it wouldn't matter.

I'm feeling so drawn to someone right now, it was never the plan... I wasn't even looking to like her, but I can't help it and its driving me nutts gradually. Funny part is when I like someone every other person that I might have somehow(nothing serious) liked before, or they might like me to my knowledge, they'll all just seize to exist become irrelevant just like that.

So i met this lady a while ago, it was just casual I didn't plan anything or mean anything by it, she's really friendly though even though she isn't with most people according to her, for some reason she is with me... we talk a lot and all, and I've started growing this fast moving attraction and it is just tearing me up from inside out, she's taking space in my head, I fidget sometimes when I talk to her, I crack some jokes(I have a very weird sense of humor) and I start to slightly shiver that she might take it the wrong way, although I know I'm not inlove or anything, that's something hard to come by for me... Very very hard.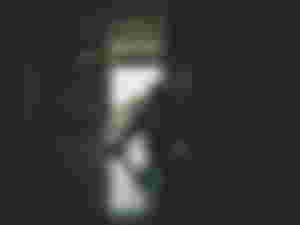 It is weird how she makes me want to be better, do things I would relent on... Without her even knowing it she inspires me in ways I didn't even consider possible.
But with all that there's the fear of rejection, that if I tell her how I feel she would reject me. I doubt she even feels the same way, I know what y'all would say that; I should tell her how I feel what have I got to lose right?, yeah sure it is the right thing to do. But after 99% occasion of being rejected I doubt this would be any different, i also feel like maybe I'm not good enough, cause why would she like me out of all the guy's she knows me? I doubt it😧, and I would be heart broken if that happens so I have my partly mended heart to lose lool. The fear is somewhat eating me up, I guess I'll just bury it inside till it goes away.
Funny thing is when I actually truly like someone it never stops, reduces yes but never stops I'll be able to cope with it better and even move on but it never stops... Prolly why it is hard for me to like people, there's hardly even a handful of people I've ever truly liked.
Guess "I would never truly have who I desire".
A big thank you to those who still take the time to read, comment and upvote on my articles, I appreciate you all and my SPONSORS as well.... This might be my last article here for a while' it isn't certain though... Guess with time we'll see
Do have a lovely day everyone.... Bye!