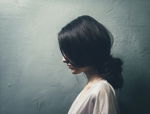 When I graduated in High School, I still didn't know what course to take in college. I haven't made up my mind at that time, I'm not sure at everything or just because I want to take different courses so I cannot choose (even though I already chose ABM strand but I can shift). XD. HRM, Engineering, Economics, Accounting and Marketing. These are the courses I want but most prevailing to me is the Marketing. I'm lucky that I passed the entrance exam and I belong to the top 400 students for Bachelor of Science in Business Administration.
On enrollment day, I am alone. Yeah, I don't have friends with me because they are scheduled on different days to enroll. It took me 1 day before I officially enrolled. Here's the reason why, first, they said we need a medical certificate, so I went to the infirmary of our university. When I got there, the line was too looooong! I stood up for many hours that time.
Someone talked to me, she asked what strand I belong to, so I told her ABM and she's from GAS (if I'm not mistaken, they told us that when you take GAS, you can take any course you want). But no, not that easy because they prioritize those who took strands that aligned to the course. For example, if you are from GAS and want to take Accounting, you can just get that course if there's a slot because they prioritize who took ABM. 
This article is not academic related. XD
I remember when I wanted to take entrance exams in different universities because I'm not sure if I will pass in CLSU (Central Luzon State University), this is the university near to us but it feels like too difficult to reach haha, maybe it is for me only. But my older sister told me "papasa ka, ako nga pumasa e, ikaw pa kaya?". Like wow, my sister trusts me this much huh. After months, the result was out. That time I didn't want to open the link for the passers in the entrance exam because I'm nervous and I'm afraid that I didn't pass (like, this is the only exam I took! Where should I study, are there schools willing to accept me? What if there's none?) then my friend told me that I passed. Haha. When I heard that, I opened the link and saw it for myself. I am very much happy! I passed! 
I was encouraged to take this course because I was inspired by one of the speakers in our seminar before senior high school ended. Yeah that's it, how exciting the marketing is! But we weren't able to enjoy this course because of the pandemic and sadly, no more face-to-face class. 
If there's no pandemic, surely we have different activities, we had marketing week too and selling activities. We easily reached the quota that our professors set. She said that they will increase it for the next students who will have selling activities haha. I guess they did.
Aside from that, there are lots of activities that the school organizes. The university intramural week is giving me a headache, why? 
I'm a PLAYER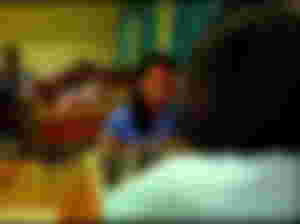 I play chess, what pressure do you fight for in your college? Sometimes, it sinks in my mind that why I joined here while my friends are happily cheering outside in other games. While me, inside the library, quiet. No one is cheering, I mean shouting for my name haha just kidding, I know my friends are supporting me, I saw them looking for me inside the library. Don't get me wrong, I really enjoy that game, full of focus, everyone is thinking carefully because one wrong move, you could lose.
We also had Freshmen Week, all the first year students were welcomed by the seniors. That week had a lot of activities, we enjoyed it. Sadly, they removed it after our year. We were just lucky to experience it.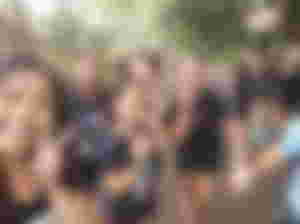 This is one of our activities, "Wet Run" yeah, they wet us through Fire truck XD. Those who finish the run have a prize of course but we didn't win, we just enjoy it.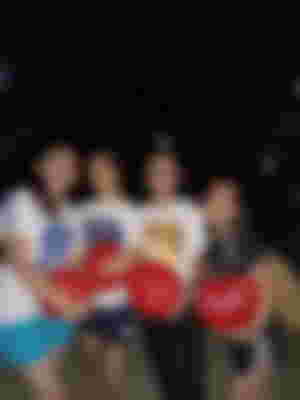 This one is "Zombie Run". We must not be caught by the zombie to not be inflated this red balloon where each of us has.
Those stated above are just some of the activities we had, there's a lot.
That's it. Thank you for reading! :)