Have you ever taste this legendary Lumpiang Shanghai or fried ground meat in wrapper ?
Well in Philippines , this is the all time favorite aside from lechon (roasted pork) in all occassions.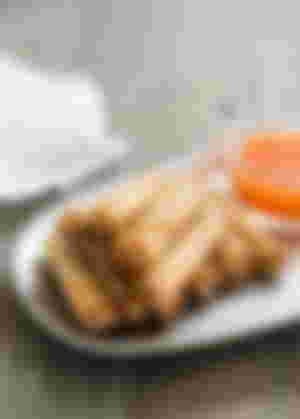 I will let you know the recipe of this delicious food .
1/2 kilo Ground pork

1/2 cup minced onions

2 cups crushed carrots

1/4 tsp. ground pepper

2 eggs

1/4 cup crushed celery

flavorings

1 tsp. salt

wrapper
Place all the ingredients in a bowl and mix it until the ingredients are full mixed in the pork. Set aside for 10 minutes before you wrap it with the wrapper.