FOODlog #71: Tom Yum Fried Rice and more
Last Sunday we had a fried rice fiesta for lunch. Me and my friends went to this place after church was was just like a minute away. It's a place that used to be a cook smoke meat like briskets and ribs but a few months back it changed to a new place that serves more local Malaysian cuisine like rice and noodles. They still have their Texas style barbecue but now they also have some Asian fusion dishes with it.
Lots of us had their fried rice which were basically different variation of fried rice. Some had different seasonings and some tasted similar but had a different protein like beef, chicken, or smoked duck.
For me I ordered a Tom Yum fried rice which had all the lovely and fragrant aromatics of a Tom Yum curry but in a fried rice version. It was very spicy and really well prepared prawns in the fried rice. It was tasty and I enjoyed it although it was a tad spicy over what I would prefer. But for those of you that love spicy, go for it!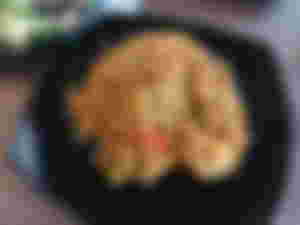 Some of my friends ordered the beef fried rice which they said the beef was tender and the rice was flavorful and also had the 'wok-hey' smokey aroma and flavor to it. I gave it a try too and it was really very yummy. It wasn't a spicy fried rice like mine so if you don't enjoy spicy food, this is a very suitable dish to try.
For my son, we got him a plate of Chinese fried rice that had the same type of prawns in my Tom Yum fried rice but didn't have any of the chili. It was also aromatic and was fried with fried egg as well which he enjoyed the fried rice and finished almost the whole plate on his own.
The food was impressive and really delicious that we had some takeaway for our dinner. We ordered their beef fried rice and 'petai' (stinky bean) fried rice.
We ordered their large portion for the takeaway beef fried rice. It was really huge and was able to feed 2 adults and 2 children which is really impressive given the price. I really recommend this if you're having a larger group of people eating and want to share. It is a really value for money sort of portion. Only 1 criticism was that it was way under seasoned. Perhaps because it was a large portion, the rice was under seasoned but because I've tasted the single portion there as well, I think it was just an honest mistake.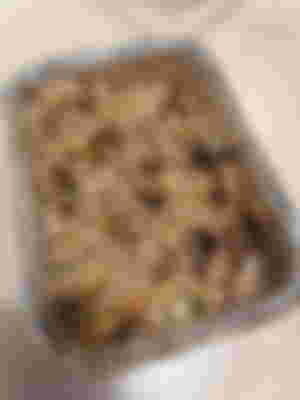 For myself I got their Smoked Duck Fried Rice which I was actually torn between ordering that or the Tom Yum fried rice so I got that for dinner. It was super delicious and no wonder that it is on the top of their menu list. The smoke duck isn't your usual generic ones you find at cafes which probably is from the same supplier. Theirs was slightly more reddish in color and had a unique flavor apart from the smokey flavor. I think it's duck breast that they smoke on their own as they have their own smoker and do do smoke meats. Super unique to incorporate it to a local fried rice dish and definitely the dish that represents their restaurant being a Asian and Texas BBQ meat fusion restaurant.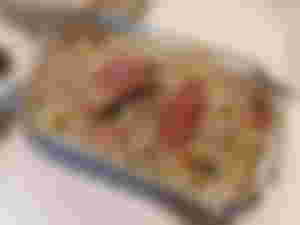 Highly recommended for their food and maybe can be considered a place to get catering for fried rice if you're having a party and want a local tasting dish yet slightly more special for an occasion.