FOODlog #67: Local Ice-Cream with Gula Apong
Last week I went to this new ice-cream place called 'Q Ice Cream Gula Apong'. It's a place that opened up quite nearby where I live and I've heard the ice-cream is good. So we went there after lunch and had some of their ice-creams and they were really good!
They use a type of sugar called 'gula apong' which is a type of palm sugar that's known in East Malaysia particularly Sarawak. They use it in iced milk tea and apparently in ice-cream too. They were really delicious and if you have a sweet tooth, this is a must visit place.
I got myself their signature 'gula apong' ice-cream and topped it with some chocolate sprinkles. The ice-cream itself was perfectly balance and not overly sweet. It was light and silky smooth and didn't have any of those unwanted icicles sometimes you get in ice-cream.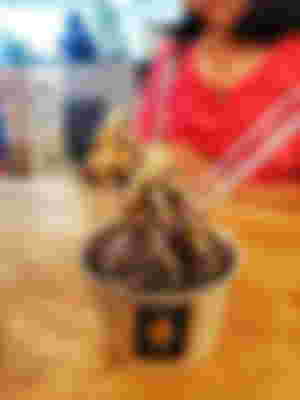 My friends got themselves an affogato which is coffee and their ice-cream together. The aroma from the coffee was really strong and the fragrance was wonderful. They seem to also sell the coffee beans that they use for this in packets as well. What a way to get your coffee and sugar fixes at the same time.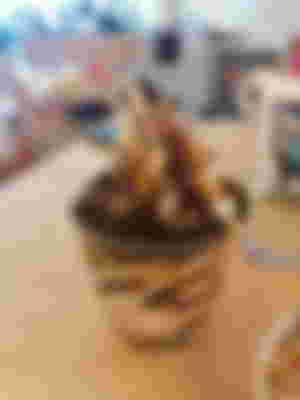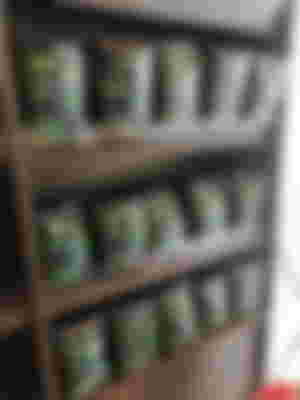 Another one they ordered was a topped with a honey comb. This one looked really impressive and pretty.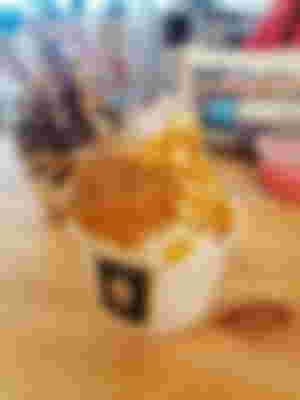 The environment of the place is really nice as well and had lotsa spots to have a nice picture.
Overall I highly recommend anyone to try out their ice-cream and I'll definitely be going back for whenever I'm craving ice-creams. The place was quite empty though so let's support locals that are promoting local ingredients in their food.