FOODlog #300: Beef & Chicken 'Satay'
Went out with my parents and brother's family for dinner after work the other day at a mamak restaurant nearby where we live. It's specialty is serving curry fish head but there's a stall there that serves 'satay' that is really delicious which we were going there for.
We ordered some chicken satay and beef satay. The skewers were evenly prepared with meat and fat and grilled over an open charcoal grill. The meat was smokey and aromatic and served with the usual fresh cucumber, onions, and a bowl of peanut sauce for dipping.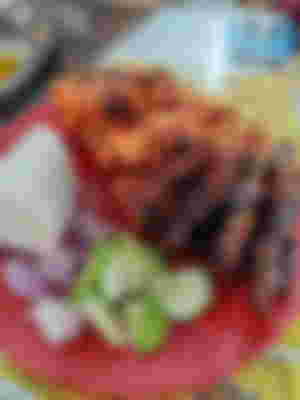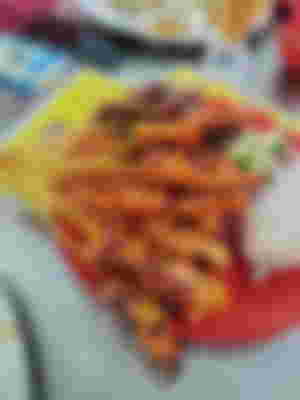 The sauce was well prepared and generous with the peanuts and paired really well with the charcoal grilled meat. I personally enjoyed the beef more than the chicken but both were equally well cooked.
My son loves fried chicken so I ordered him a Malay dish called 'Ayam Goreng Kunyit' which is fried chicken cubes with turmeric and some long beans, carrots, and onions. It's his first time trying this dish and he really liked it. The chicken was fried well and still tender on the inside. It was a well prepared 'Ayam Goreng kunyit' which a lot places that serve this often don't make it too well. This one was really good.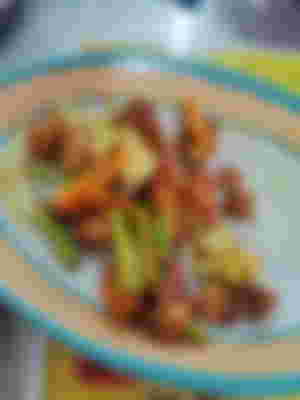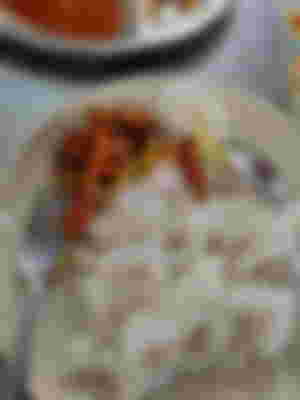 A good time together over a good meal.