FOODlog #298: Chicken Paella
We had the carcass of the roast chicken my colleague made yesterday so I decided to think of a dish to utilize it instead of letting it go to waste.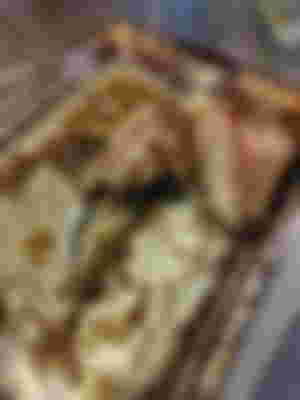 I made a chicken Paella in a pan together with celery and red bell peppers that I simply sliced and cherry tomatoes that I halved.
I also had some chicken tenders which I pan fried then baisted them with butter and rosemary. Look at how beautifully they turned out.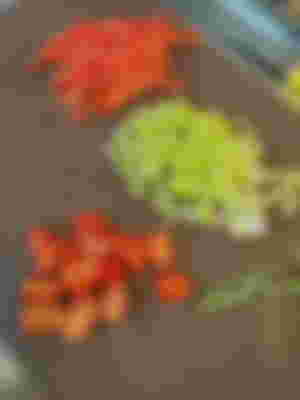 After removing the chicken tenders, I added in the rice to the same pan that had the flavors of the chicken, butter and rosemary and proceeded to toast the rice. I then added water to the rice and the chicken carcass to start cooking the rice down. I also added in the celery and tomatoes then seasoned the dish with salt, pepper, and smoked paprika.
I added more water every 4-5 minutes for around 4 times of a total of 20 minutes cook time. For the final 5 minutes, I added in the bell peppers and some butter to finish off the dish.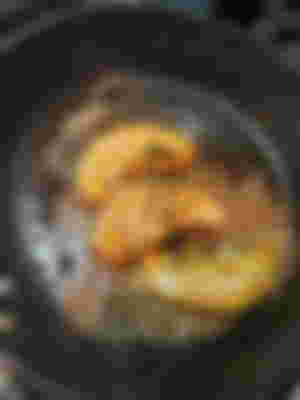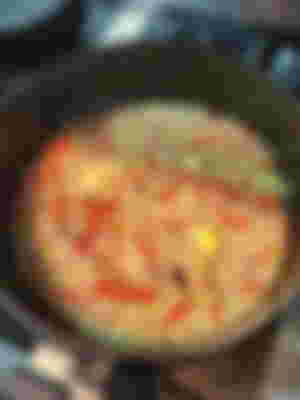 Finally, serve up and garnish with freshly chopped parsley and the dish is done.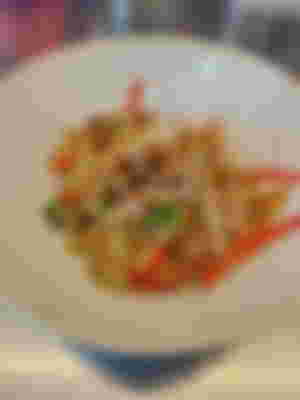 The dish was so aromatic and flavorful. Every grain of rice had so much flavor and every spoonful tasted to good. One thing I would do differently is to cook this in a non stick pan so that you get a superb crusty bottom which would've given the dish an extra crispy dimension of texture to the dish.