FOODlog #297: Spaghetti with Black Pepper Roasted Chicken
It was colleagues turn to cook and he made a simple spaghetti dish paired with roasted organic chicken. He bought 1 and a half organic chicken that was on discount and roasted it with black pepper sauce.
The chicken is marinated in black pepper sauce and roasted in a 180 degree Celsius oven for about 20 minutes. The chicken breast is cooked for half the time but the chicken thighs at least 20 to 25 minutes.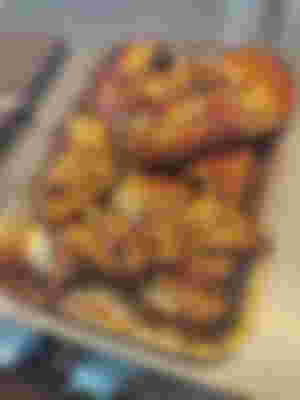 For the spaghetti sauce, he cooked some marinara sauce with mushrooms and cherry tomatoes and seasoned to taste with salt and pepper.
We served this up in a bowl and freshly grated some parmegiano regiano cheese on top of the pasta and enjoyed everything with the wonderful and aromatic roasted chicken.
The chicken was bursting with black pepper flavor and the chicken breast was tender and juicy. It paired wonderfully with the pasta and mild marinara mushroom sauce. The cheese was the perfect salty seasoning for the pasta and tied the whole dish together.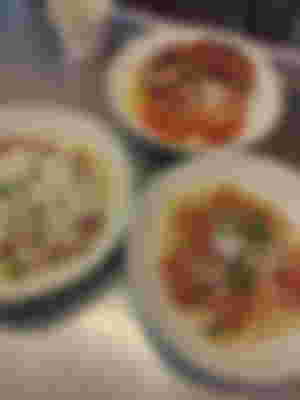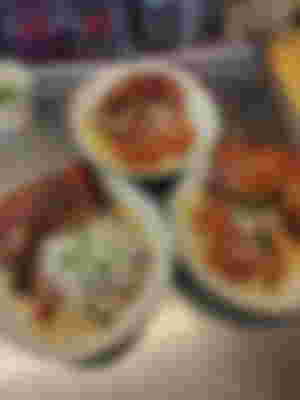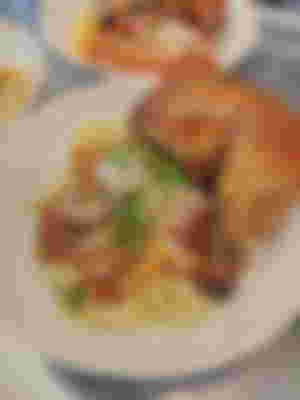 We had leftovers which I brought home and stir fried everything in a pan. It tasted even better fried up like that together as the flavors of everything got to mingle and blend in the hot pan. Super delicious and definitely a dish to cook again.