FOODlog #285: Mushroom & Chicken Ramen
Recently I've been really into noodles. I really love eating noodles nowadays which I didn't use to. Perhaps I've always loved noodles since its part of the Chinese culture and my heritage as well as I really like 'ramen' from Japanese cuisine so why not combine the two!
I've recently tried some ready made 'wantan' noodles which are egg noodles made for the 'wantan' noodle dish. I've been thinking that this noodles will be good in a other dishes and have been pondering on making different dishes with it.
So for one of the staff meals at the cafe, I made a ramen inspired dish with a mushroom brother that I added in king oyster mushrooms, chicken tenders, fishballs, and seafood tofu.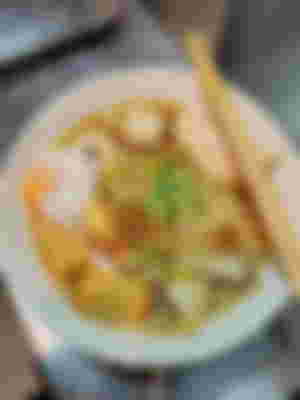 For the stock I used some chicken stock powder as well as a premix mushroom-base stock from 'Hai Di Lao' brand. Cook them for 10 minutes and they are done. Super flavorful broth cooked in 10 minutes.
I topped the bowl of ramen with garlic oil, a 63-degree egg and freshly sliced spring onions which are my favorite thing to add to a bowl of ramen.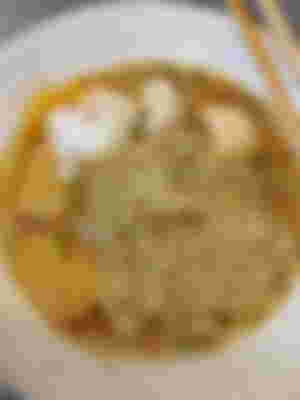 A super delicious bowl of comforting ramen dish made with 'wantan' noodles. I will definitely be making more noodle dishes and blogging about them. Stay tune for yummy bowls of ramen!