FOODlog #280: Ginger & Anchovies Pork Shoulder Stew
One of my colleagues bought some pork shoulder the other day which I used them to cook one of my comfort dishes - pork shoulder with salted fish and ginger.
Its a Chinese dish that is really delicious and also a dish that my Mum cooks. This dish is normally made with pork belly and salted fish but I improvised with the ingredients I had and used pork shoulder instead of belly and anchovies instead of salted fish.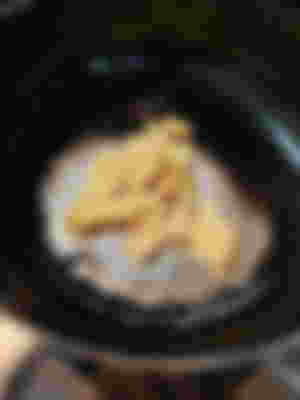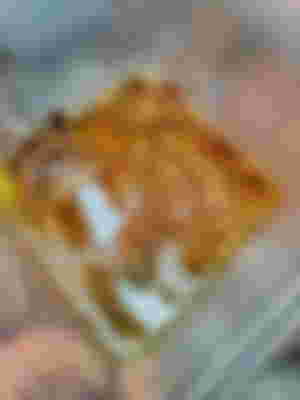 The shoulder had some fat on it which is similar to pork belly and the anchovies were very salty but not as fishy in aroma compared to salted fish which gave it a milder aroma which I think more people would enjoy.
For my pork marinade, I use soy sauce, dark soy sauce, oyster sauce, and corn flour. The corn flour will help to thicken the sauce later. Mix them all together and let it sit 30 minutes to overnight, however much time you have in hand.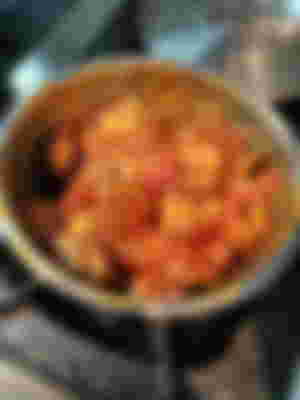 I start off my sautéing some ginger slices until they are slightly browned and they are fragrant. Salted fish would go in next but since anchovies are a different texture and are already soft, I added in the pork shoulder to brown. After they are browned, add in the anchovies and then some water and let everything simmer for a good 30-40 minutes.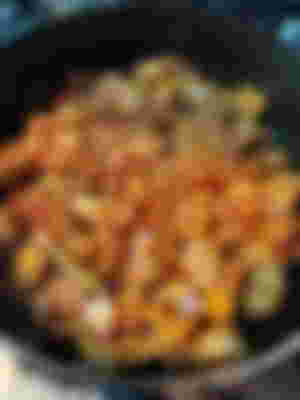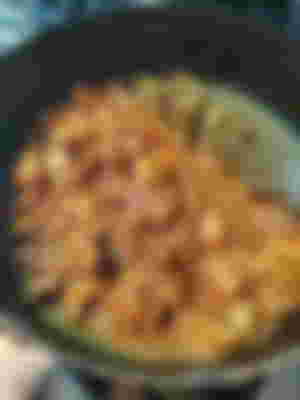 I also cooked a simple vegetable dish. I stir fried cabbage and carrots with some turmeric powder and chicken stock powder. Add in some water after sautéing for a couple of minute and let it simmer for another 2 minutes and the dish is done. Simple, inexpensive and extremely friendly to the pocket.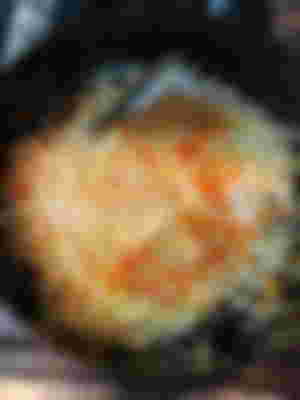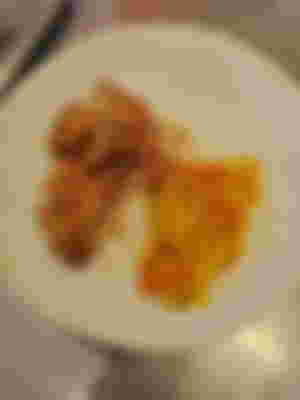 A super delicious lunch that only takes a few ingredients and less than 30 minutes to prep.