FOODlog #255: Filipino Bicol Express
The other day my Filipino colleague was gonna cooking the day's staff meal and didn't know what to cook. I suggested him to cook 'Bicol Express' again. It was the first dish that I ate of his cooking and really enjoyed it.
So he made 'Bicol Express' again with pork shoulder cuts and chicken breast chunks. The dish starts with ginger that is roughly chopped up and added into a pan with oil to saute. Once the ginger is fragrant, add in the pork shoulder as it takes longer to cook than the chicken.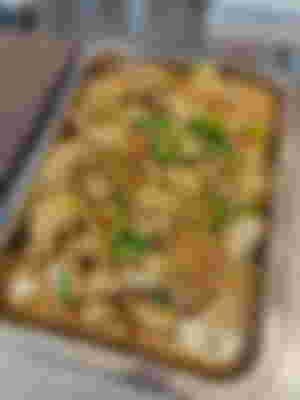 Next, add fish sauce and coconut milk and let everything simmer for 30 minutes. Add in the chicken breast and sliced green chilies and simmer for another 10 minutes.
Season to taste with salt and the dish is done! A simple but delicious dish that's creamy and super flavorful.
He also made a vegetable dish of roasted broccoli, cauliflower, mushrooms, and corn. It's simply seasoned with salt and pepper and drizzled with garlic oil. You could add in whatever seasoning you like and it'll turn out great.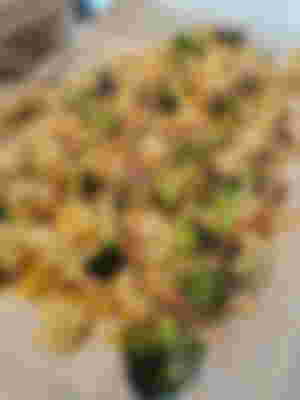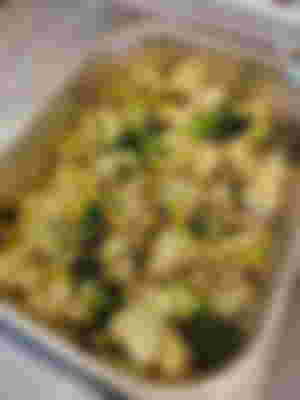 We ate these 2 dishes with white rice and it was a really yummy and energizing lunch.