FOODlog #164: Spinach Lasagna
Last week I cooked my family lunch and dinner. I made a special dish that I used to serve for deliveries. It's my spinach lasagna. I really love both eating as well as making this dish as it has many different layers to the dish which I find very fun to make. This time though I made it with a little twist.
Instead of lasagna sheets which I normally make from scratch using flour and eggs, I wanted a easier way to do it and was inspired by a dish my sister-in-law's mother makes which she uses cream crackers. I was inspired by this and I bought some cream crackers to try it for my lasagna and it turned out extremely good!
For my red sauce I start with sauteing some onions in oil then I add in some garlic and then after it gets fragrant, I added in minced pork and start to brown the meat. After seasoning with salt and the meat has a nice brownish golden color, I add in some red wine to deglaze the pan and let it reduce slightly. Next I add in crushed tomatoes and let it simmer for about 30 minutes.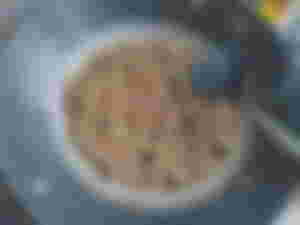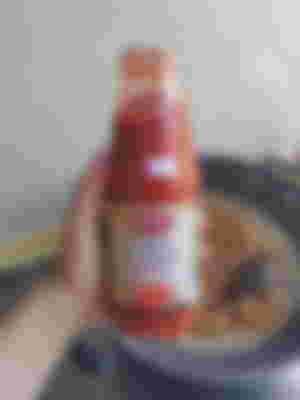 For the white sauce, or in this case the spinach bechamel, I make a basic bechamel with equal parts of butter and flour. After cooking the mixture for a bit to get the doughy taste of the flour out, I add in milk and then mix it well so that there isn't any clumps formed. Next I add in spinach that I blanched in hot water earlier and then used a hand blender to blitz it into a puree.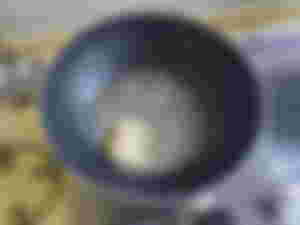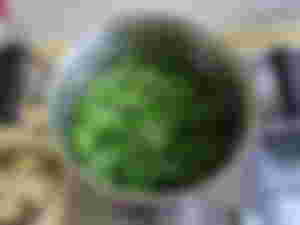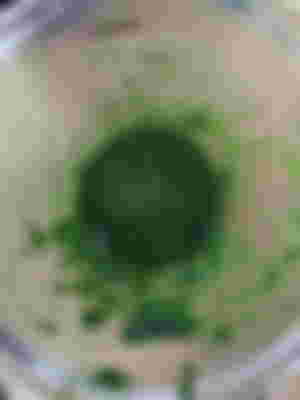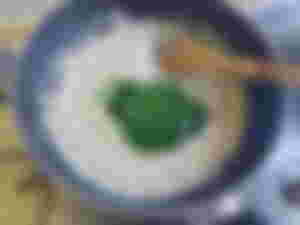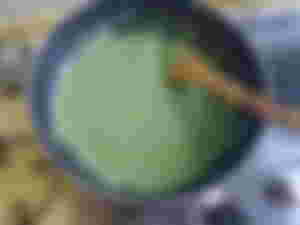 Now time to assemble the lasagna. I start at the bottom with some of the red sauce followed by a layer of cream crackers then the spinach bechamel and then repeat the layers. The final layer is topped with spinach bechamel sauce and shredded cheddar cheese and it's ready to go in the oven. I baked it at 250 for 10-15 minutes until the cheese layer is melted and golden brown.
Make sure to let it cool for at least 20-30 minutes before cutting into it and serving.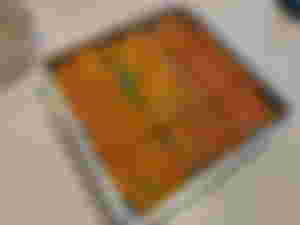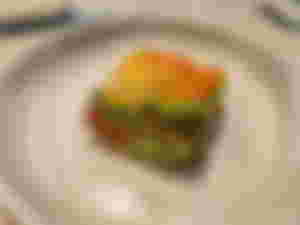 Super delicious and will definitely make anyone that loves lasagna have a smile on their face.