Where Money goes, Money will always Follow
"You need money to make money", A lot of people fail to understand that money will always follow where money has gone and they fail to understand the simple principles of Investing and Trading. There is a saying which always kept me strong and confident when it comes to investing, "You might lose $1 million because you wanted to save $100". The sense there is, today you might find a low market cap token with so much potential and you hesitate to invest $100 because you are scared of losing your $100. Let's say you managed to safe-keep your $100 and in about 2 years the token you were hesitant to invest in skyrockets and you realized that maybe if you had invested that $100 it could have been $1 million.
It's necessary to take well-calculated risks after you have done a lot of research. In every business as long you invest, it's a risk and the chances are 50/50 so just risk what you are comfortable losing. Let's say you are scared to invest in Crypto and digital assets and you chose to invest in supplying fruits and veggies, remember these are perishables and if they perish you lose money. So in every business, there is a risk of losing money but if we are scared of risks we will never be the millionaires that we wanna be. If you see millionaires who are investing in Crypto and tech shares, they focus on growing their portfolios by maybe 25% per annum. Let's say they invested $10 billion in the Market and if the Market moves 15% in their favor that will be $1.5 Billion and they are out, but as for you if you invest $100 you will be forced to wait for the market to give you a 100% return and mostly in the process you get hurt.
Account Leveraging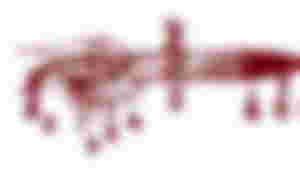 Leveraging can be helpful to traders with small capital as it let you hold large trading positions with little deposit and higher leverage. So just a small movement will make you a fortune if you trade with higher leverage and in a small matter of time, you will be making money. One thing you should remember about leverage is it's a double-edged sword, you can also lose a lot in a short space of time, so approach the markets with caution. Just like alcohol it's not bad but how you drink and what you do when you are drunk matters most, so the leverage it's not bad but if you over leverage you will face the consequences.
The other thing to take note of when taking risks in investing is just to make sure you understand well how the market operates. If you are a Crypto trader know how Crypto moves and operates and if you are a CFD trader make sure you understand how it moves and the risks involved. Most traders lose money because they do not want to specialize, they just trade whatever they see on the market. Ofcourse the concept is similar but the approach is totally different. let's say you are a Crypto investor and you focus mainly on buying and holding for the long term it's a risk-taking signal from someone who day trades Crypto because he is just in for hours and you are in for months or years.
Last but not least, the market is here to stay so do not chase trades. Take baby steps and know all the basics you should know and focus on organic growth. If you try to double your account in hours per day you might lose it. Always make a plan and trade that plan without compromising. 
Earning Residual Income
Earn AMPL & Statera on  Publish0x for reading and writing articles, and also earn Bitcoin Cash for writing articles on  read.cash
If you are a Trader interested in trading Currencies, Gold, Nasdaq, Volatility Indices and Crypto Currencies with small margins  Create Deriv  account today, deposit, and withdraw even without full account verification.
📉Volatility 75
📈Boom and crash
📉 Cryptocurrency, you can register here.
1-easy deposits /withdrawal Minimum amount of $10
2-it offers Dp2p meaning you can transfer between two accounts
3-Allows you to have two accounts for CDF and Volatility Indices and the list is endless.
Trade every day 24/7 even Saturday & Sunday, So make a smart move and register now for Demo or real whichever works for you
My favorite is V75 and Step Index it has the same volatility as Gold and NASDAQ