Losing your hard-earned money by Trading Noise
About 90% of traders who trade Cryptocurrencies, Forex, Indices, Stocks, etc, do not make it to the finish line as they all lose their hard-earned money and only 10% enjoy the profits. I know this might sound like a myth, but if you care to check the day to day trading cycle of traders you will be surprised to see that a trader can make a deposit today and make some profits for about 3 to 5 days and on the 6th boom its ll gone. Some will be brave enough to maintain their trading account for as long as 3 months, but just a simple mistake will wipe it all. 
Trading Volatility
Volatility is what we all crave in the market because that is where all the money lies. Volatility is the fuel in the Markets and
If there is no volatility then there is nothing to trade because the Market will forever range or move in a zig-zag. So we can say that it is a tool for making milking the markets but however, it is a tool that can also be used against us by the Large Institutions through extended spikes and whiplashes. So to be a good trader just find lucrative zones where volatility is likely to emanate from and make sure it won't go against you.
Trading News
Hahaha, this is the worst nightmare for most traders and it can make you poorer in just a short time or rich if you are fortunate enough. I used to think that there is a quick buck in trading news until I realized that I always blew what I build in days with just 1 or 2 spikes. Then I shifted my focus and focused on cryptocurrencies and I was investing provided that there is positive news or just hype, but I came to realize that I was just jumping on the same bandwagon as I lost a lot.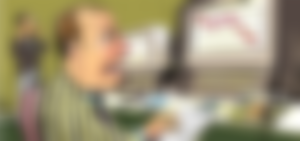 As a trader you should know that news is just a summary of what has happened in a certain period, so the release of data causes uncertainty in the market in the market. Mostly during that uncertainty period that is when most traders lose money because their emotions will toy. Then there is some news data that is not stale data, but it will be current and has an impact e.g data related to pandemics or any data related to natural disasters. Uncontaminated data is just a pure catalyst and can be relied upon to some extent, then there is data related to politics, that can not be really relied upon because there might be foul play or inside info at play.
In Cryptocurrencies, you might be prey if you listen to all the news here. Remember if you are selling you should be convincing enough and that is when news and promises come into play. The problem you won't be able to tell which news is appropriate so that's why it's always advised to Do Proper Research before you believe and act on whatever you hear or see.
Earning Residual Income
Earn AMPL & Statera on Publish0x for reading and writing articles, and also earn Bitcoin Cash for writing articles on read.cash
If you are a Trader interested in trading Currencies, Metals, Indices, and Crypto Currencies with small margins on Exness register here. You can also trade cryptocurrencies 24/7 and the most liquid assets "volatility indices" with low spreads on Deriv, you can register here.