My story, my goals, how did I get here?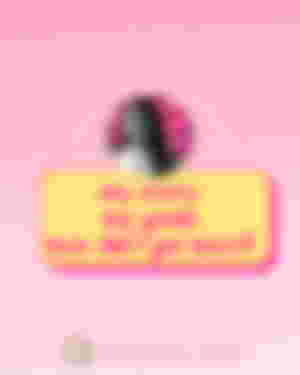 First of all I am very excited to create this space to support and inform people who want to learn about design and a little more. Now if I introduce myself I am miracles but some people call me mimi, since I was a girl, "because it was easier than saying my full name", since I was very little I loved drawing that's where my taste for design comes from, I also tell you that I recently graduated and am a professional designer.
Learning more and more every day about this career, which is art more than a profession, as I mentioned my love for this comes from a very young age but I really took it seriously when I entered university it was not an easy period, because I thought I wanted to do something differently with my life, but then I realized that I was really on the right path, that I had really chosen well what I wanted to do for the rest of my life.
Which always aims to help others, through visual communication, helping them to understand and advising people that nowadays what sells first in a specific audience is the visual and how you communicate or transmit it, already that the design goes beyond a simple image, it encompasses the brand as such, what it wants to show to the public, the colors, the typography, the type of photography, everything must have a reason and be correlated. What sells the most is how with your brand you manage to make a specific audience fall in love with it and become loyal to it, that is to say that although there may be many more brands that do the same or sell the same, they always stay. with yours.
As for existing or new brands, it is paramount because the world has advanced too much and more in times of Covid-19 where all trade closed and had to search and find alternatives to continue reaching an audience that was in a state of alert or panic, from there there are many people who prefer to buy everything online so as not to leave their comfort zone, so I come here to help you with tips and advice that will help you, will serve to make your brand grow, that it reaches more the consumer's mind and remain positioned there.
Graphic design also encompasses more than branding, it is in charge of many things that you see daily in your home, such as the packaging where your food comes from, as well as the labels that they bring, the covers and the body of books and magazines. I personally believe that design is a fundamental profession for the world. Wherever you look, everything needs a designer, a creator, but above all a creative person who knows how to communicate clearly to the public, because there is no denying that there are many designers or people who today take on the role without having at least taken the time to investigate and see that the design is something serious because instead of lightening they darken.
So I hope that this little corner will be of great help and motivation to create a brand, a label or start a business, because it is never too late to start working for our dreams, I will be here for whatever is offered about any questions you may have with regarding design and also to motivate them to fight and work every day for their dreams. Thank God and the universe that you are alive and you can start like this little by little. Many famous people did not have much when they decided to do what they liked and on the contrary, little by little they created an action plan, with small objectives, that when they were fulfilled, they were filled with satisfaction to continue, that when they felt tired, they took a break. and to renew energies and then they continued with more strength and desire.
Dreams, if they come true friends, but to the extent that you believe it is possible, even if no one else believes in you, if you do not stop believing in yourself, I assure you that you will succeed because the limit is not even in the sky. The limits are mental, you can be and do what you want and go so far in this life that you don't even remember when you started.
Thanks for reading and I hope you stay and support, because interesting content is coming soon