Adobe Illustrator art in the water ( ENG - ESP )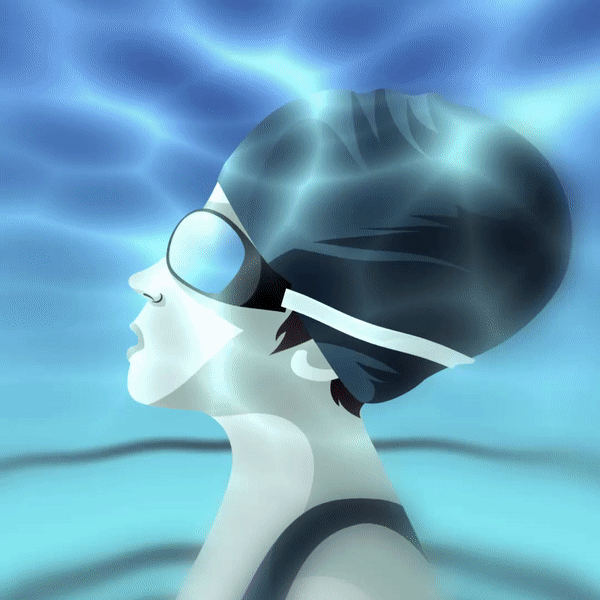 hi everyone! I was thinking in drawing something refreshing, so this time I will share you an animation about swimming in a swimming pool.
As you know, I always draw using the mouse in Adobe Illustrator. First I started the improvisation drawing a generic head for the character. After that, I drew the glasses and the swimmer cap and some details.
¡Hola a todos! Estaba pensando en dibujar algo refrescante, así que esta vez les compartiré una animación sobre nadar en una piscina.
Como saben, siempre dibujo usando el mouse en Adobe Illustrator. Primero comencé la improvisación dibujando una cabeza genérica para el personaje. Después dibujé las gafas y el gorro de baño y algunos detalles.

The drawing is finished, time for coloring! I want to do a summer scene, so I will paint it using this beautiful gradients. I'm leaving a green space for the glasses because I want to cut it later in animation.
El dibujo está terminado, ¡es hora de colorear! Quiero hacer una escena de verano, así que la pintaré usando estos hermosos degradados. Dejo espacio verde para las gafas porque quiero cortarlo más tarde en la animación.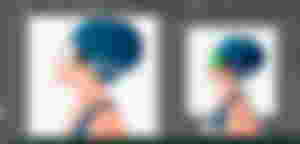 let's move this animation! Now I'm into After Effects. This will be an animation with half of the character under the water. I'm creating a layer with the waves, and coloring the underwater part with a tone of blue.
¡A mover esta animación! Ahora estoy en After Effects. Esta será una animación con la mitad del personaje bajo el agua. Estoy creando una capa con las olas y coloreando la parte submarina con un tono de azul.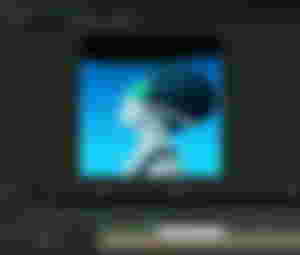 This is an underwater scene, so we need bubbles and water reflections! I'm also moving the part above the water, to create this feeling of lens distortion when you move the camera through the water.
Esta es una escena submarina, ¡así que necesitamos burbujas y destellos del agua! También estoy moviendo la parte por encima del agua para crear esta sensación de distorsión de la lente cuando mueves la cámara a través del agua.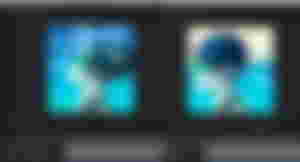 let's back to Adobe Illustrator for a while, there is something that we missed. The background!
volvamos a Adobe Illustrator por un rato, hay algo que nos perdimos. ¡El fondo!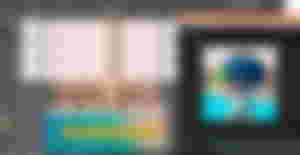 We have all the elements and the animation. Finally, I'm adding a blur effect in some parts to stylize the scene, and some sun shines through the windows. This is the result of the animation!
Tenemos todos los elementos y la animación. Finalmente, agrego un efecto de desenfoque en algunas partes para estilizar la escena, y algo de sol brilla a través de las ventanas. ¡Este es el resultado de la animación!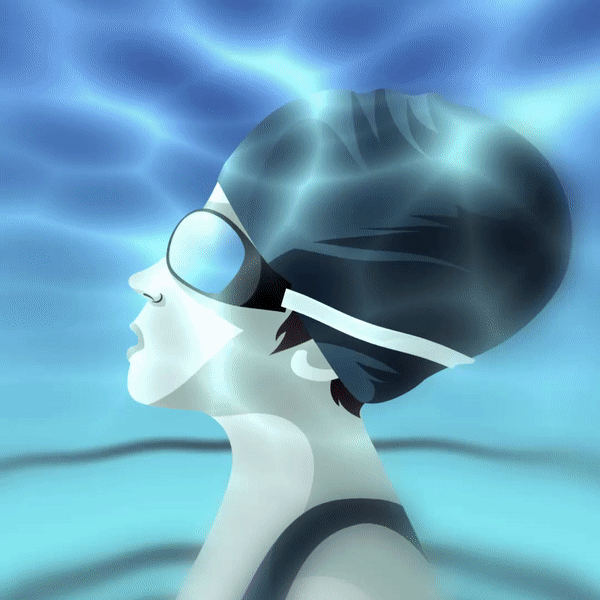 Thanks for reading my blog, Hope you like it!