Have you ever experienced knowing what to write but you can't seem to put it into words? That's what I'm feeling right now, I have this grand concept in my head but I can't seem to find the first sentence to start this whole thing. 
Anyway, this is my take on @JonicaBradley 's writing prompt for the week with the theme darkness.
---
It's been a year since I started feeling lost. I have written about some of my mental health struggles every now and then, so some of you might have a slight idea of what's going on with my head or if you don't it's okay, I don't understand myself too.
I can say that I've been at one of the lowest points in my life and it probably started when my Aunt died last July 2020 due to Covid. Her death was a bit expected as she was on dialysis and we all knew that she would be taken away from us soon. It's not that grief has made me spiral into this loophole, it's the sudden slap of responsibilities that I had to take over at a very young age. I was 21 back then, there's a pandemic and I'm the only one in our house that has a job. It's quite overwhelming and I don't recommend it to anyone.
If you know me before all of this, you would know that I am one of the most goal driven people there is, what I say I make it happen. But fate and destiny really have a way of fucking us and humbling us down. 
I have been in and out of therapy since August 2020 up until now. I had a recent visit last week, that's why I've been inactive in my social media account and even here. I actually feel bad that I don't read some of your articles.
I went from severe anxiety and depression then went to moderate or manageable back to severe again. Fortunately, no medical intervention was needed as I am really not the person to self-harm, I just want things to stop for me but it won't ever, right?
I was actually afraid of telling people this because a lot of them look up to me and I want to be the best role model that I could be especially for my sisters but it ends up in a horrible way.
First, I'm setting unattainable expectations for them and for those who look up to me, you know Filipinos, "if she can do it, the world can do it too". Another thing is, it's exhausting to be perfect all the fucking time and I am led to believe that there is more to learn in the failures rather than in victories. 
I started by telling my friends about my therapy visits and they're all shocked and don't know what to do. Me as a person whom most of my friends go to when they needed help, also needs help to pick herself up is what really surprised them. Well I can't really blame them. The thing about me is I that I can tell you my problems but in a way that will make you believe that I have it all figured out together. So most of my friends won't really worry about me because as they say "I got it all figured out".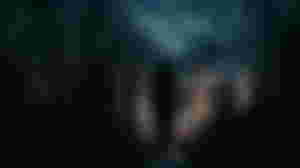 But the thing is… I don't know what I'm doing. HAHAHAHA. I'm as lost as everybody else. Scratch that, I am currently hiding most of the time, I might think I'm lost but if you look at it I'm not really lost, I'm hiding and to be honest I don't want people to find me. 
Darkness is the absence of light and right now, I can say I'm in the darkness, well metaphorically. As much as I want to be the facade that I am and tell you a success story of how I survived my college and that was darkness, I just don't want to be superficial anymore. 
I feel like I've been a person that pleases people and not really being who I am. It's not that I want to be accepted or things like that, it's more that I really want to make the world a better place and if I inspired one person I feel like I made a difference. 
But the sick reality of this is when you inspire one, you crave for more and it ends you up in this hole where all you think is you're doing your best for other people but in reality, you're doing it for your self satisfaction now. 
I'm fucked up inside, I know but I think we all are. There are things that we cannot really put into light and maybe the real me is lost or hiding but I'm not sure if I want people to find her. 
To be honest, she envies people, she hates when things doesn't go her own way. She's the most impatient person there is and most of the time she's full of herself. In short, I don't like her, you probably won't too. She's a list of things that I don't like.
Society led me to believe that I should get rid of her because she is bad, that's what I was taught in school. But growing up, she is as important as what I show to people. She is needed to balance things in my life. I am a person and I have layers that need to be unraveled and people just can't pick part of themselves to get rid of and keep the ones they like. It doesn't work that way. 
I might be lost in the dark or maybe I'm really hiding but I don't wanna be found yet until I find myself first. So let me stay here for a little while, let me figure things out and maybe when time comes people don't need to find me anymore.
---
I'm tagging @zolabundance2 and @Pichi28 , to try this prompt too if you had the chance.
The rules are simple:
Write about darkness

Write 100% original content

Write at least 600 words

Tag me @JonicaBradley

Have Fun!

Lead image: Photo by Lucas van Oort on Unsplash