Yesterday, I went to our office to return my company's belongings that are still with me. It was officially my last day after rendering a month's notice and turnover. In Pmy profession, we often joke about it by saying "Happy Independence Day!"
It was a bittersweet moment, sad that I had to leave one of my dream companies, along with the colleagues that I have bonded and grown with. On the flip coin, I won't deny, I was happy, grateful and most importantly, I was relieved.
Resigning was one of the things that burdened me for a very long time. It has been stuck in my head and heart since the beginning of the year. In my profession which is a very stressful, dynamic, and fast-paced environment, you always need to be keeping up or you'll easily be swallowed. So mental stability was a key factor in doing your job, which I'm currently struggling with.
I won't be hypocritical and say that resigning was a walk in the park, it was certainly not. At first, I had to plan for it physically, mentally and the most important preparation there is, financially. Of course, I have to eat and basically live, I need to be financially prepared for losing my source of income.
Fortunately, I have other sources of income, such as read.cash, noise.cash, and some other investment venture that I have. Plus, I wanted to keep myself occupied while waiting for my new job in November.
I would also say that a lot of people have been against my decision. Some family members, friends, coworkers, bosses, and many more, which obviously made my decision even harder. A lot of "adult talks" were made, my company even countered the offer and negotiated the terms of my contract. My friends and family were concerned about my source of income and the growth that I could have in my current company.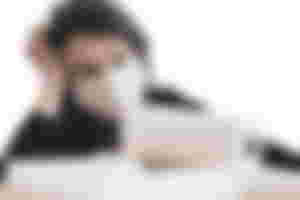 It was mental torture, forcing me to know what to do and making me decide on things. A lot of people made me go through the decision-making process over and over again and asked for the nth time if I was sure with my decision.
To be honest, I am sure with me leaving my company, but I am not sure with how things would turn out, as all of us are. I'm just saying that I could be making a career-defining move or maybe not. I could be making a mistake or maybe not. Apparently, no one knows what will happen, the best thing to do is decide, move forward and the key factor, accept whatever consequences you will encounter.
All I want to say and our instincts would always tell us to protect the people we love, it's innate and part of our human nature. If someone is doing something out of the ordinary, you would generally call someone out to say that they are making a mistake. But, telling them that they could be wrong is entirely different in forcing them to follow your advice, and let's admit it, the line is sometimes blurry.
It's an entirely different thing to say that someone could be wrong, let them process on their own and give them the space to make mistakes. Believe me, not many can do this, but it's a must.
We should live our lives, no, we must live our lives. And living entails making decisions and fucking up along the way. After all, in the of it all, if you truly love a person you would be there for them after their mistake or so-called "lesson"
As I am getting older, I am starting to realize that yes, it's wise to learn from the experience of others and avoid their mistakes, but there are a lot of things we have to go through to learn things on our own. We have to make mistakes and basically, live our lives.
So for those who want to do something, go for it! Make mistakes and enjoy life.
Lead image: Photo by Nathan McBride on Unsplash