Four types of food for breaking the fast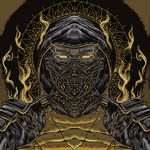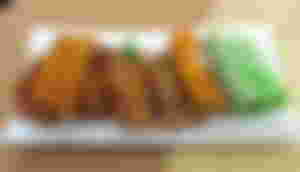 Hello guys, good evening my dear friends. Today has entered the 12th Ramadhan, I can't believe I've been fasting for 12 days in this holy month. As a Muslim, I believe that this month of Ramadhan is filled with blessings. Lots of abundant sustenance during the month of Ramadan for most people.
Every afternoon between 03.00 pm to 06.00 pm, many people seek sustenance by selling food to break their fast. So, this afternoon after work, I stopped at a cake shop. I bought eight cakes in four types to break my fast and also a glass of orange flavoured drink to quench my thirst.
In this post, I will also introduce four types of traditional Indonesian cakes that I bought this afternoon. Read this article to the end so that you know the type of cake I ate for breaking the fast earlier.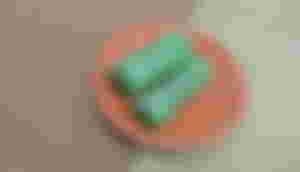 This cake is identical to the green colour. The green colour produced by the Dadar Gulung comes from natural dyes, namely suji leaves. The skin of this cake is made from flour and eggs. The contents of the cake are grated coconut and Javanese sugar. It tastes sweet and soft when chewed.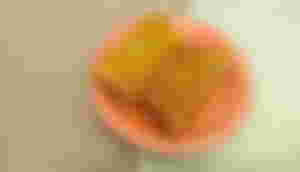 I'm not sure if Risol is a typical Indonesian food, but in my country, this food is very easy to find in every shop. Risols usually contain pieces of meat and vegetables, but which are commonly found in traditional markets, Risols contain vegetables such as carrots, potatoes, and chilli slices. It tastes spicy and salty. The outside of the Risol is sprinkled with breadcrumbs.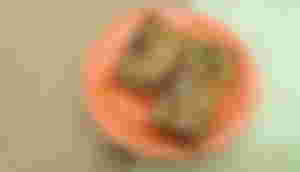 Martabak is a typical Indian food, but Indonesia also has Martabak but it is small in size. The contents of this mini Martabak are the same as the contents in the Risol. But there is an additional egg in it. It's also spicy and salty. It is perfect for a snack while enjoying a cup of coffee. When I was in junior high school, I often bought this mini Martabak at school. This was my favourite snack when I was in middle school.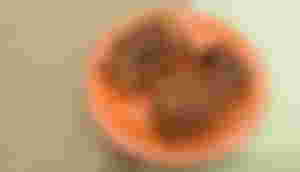 The latter is a type of fried food that is very easy to find in Indonesia, especially in fried food vendors. This food is fried tofu, but inside this tofu has several types of vegetables such as carrots, potatoes, bean sprouts, and cabbage. Every time I come home from work, I always buy this food, because, in front of the office where I work, there is a fried food seller there.
So, those are the four types of cakes that I bought to break my fast at sunset. Actually, I wanted to buy many types of cakes to introduce to you, but there were only four types left. Understandably, in the month of Ramadan, many people buy cakes for breaking their fast.
Okay guys, so that's all I can write for you guys to read. I hope you stay healthy and can continue to do the activities you love. Regards.
All photos in this post are mine.
Sponsors of dark_spirit666