Capitalism turned into a hospital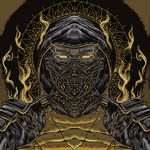 I just came home from the hospital to visit my friend who was sick. While there, I can smell a variety of mixed and inharmonious aromas. The faces of people who are tired of waiting for patients are clearly visible. I don't like being in a hospital, because a hospital is a place for sick people with a strong smell of grief.
It turns out that, apart from the law, hospitals are also the face of ruthless capitalism. First-class services can only be obtained by the rich, while the poor must receive poor service. So, if you are poor, try to stay healthy.
My friend's experience with the hospital was not very good, my friend was not from the rich, so he had to be willing to wait a long time in line to get a service from doctors and nurses. It seems life for some people is not more important than money.
The smell of the hospital is the smell I hate, The smell is very close to death. Many tears fell accompanied by the death of family or relatives in the hospital. Their tears had to come out with the loss of their hope. Even though death is certain, it seems unfair that the life expectancy of the rich is higher than that of the poor.
It seems that the concept of justice is very difficult to understand. Many seekers of justice died at the hands of cruel people. Should we poor people give up on the world? I don't know, hopefully, one day everyone from all walks of life can get health services fairly, regardless of their class and social status.
The lead image source by Unsplash
Sponsors of dark_spirit666