Autumn sketches. Swim, the boat!

Hi friends!
It was an unrealized idea for an one drawing competition on Golos...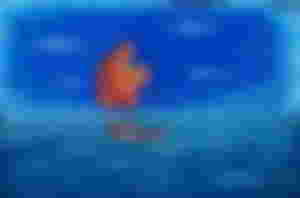 Sketch in Photoshop CC 2014
According to the terms of the competition, yellow autumn leaves were to be present in the drawing.
I came up with such a ship with a maple leaf instead of a sail.
For my artwork I chose the same by Kyle T Webster brushes I drew with them in my previews post on Hive
The background is done entirely with these brushes.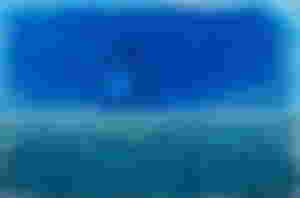 I also painted a leaf-sail using the same scattering brushes.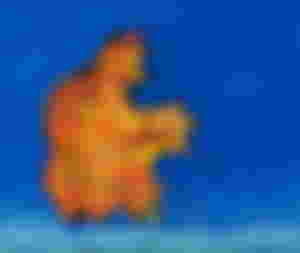 Then I used Mixer Brush tool for color smooth.
(I had a russian version of Photoshop, so I will sign all screenshots to make it clearer for you)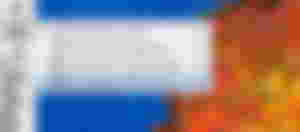 This will create a dynamic feel as the sail is flapping in the wind.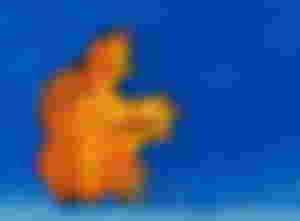 For the same action I chose a texture brush and changed an option of Brush tool for it.
Dual Brush checkbox switch-on
Maked Angle Jitter to 19% (on Shape Dynamics tab)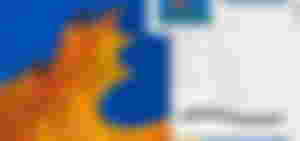 And on Color Dynamics tab i meked this options:
Hue Jitter - 18%
Saturation Jitter - 17%
Brightness jitter - 15%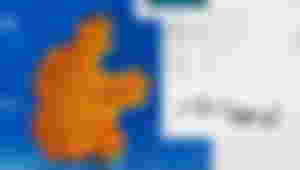 The leaf took on a shape as if it had been crushed by the wind.
With the same texture brushes (and with default options) I drew a distant clouds.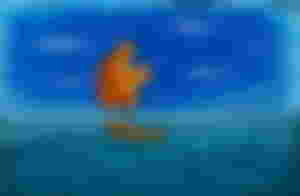 To add more dynamics to the picture, I drew with simple round hard brush a ribbons with which the sail leaf is tied to the mast, and they also flutter in the wind.
As well as a boat and tackle.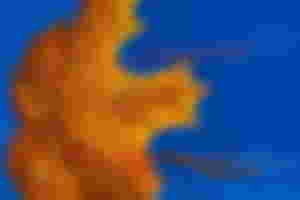 In order to create beautiful frothy waves around the boat, I selected one of Kyle's brushes and set the Spacing for it to 15%

And my lovest digital trick - finally color correction with Curve and Chnnel Mixer adjustment layers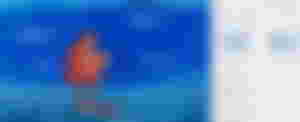 This is ready artwork!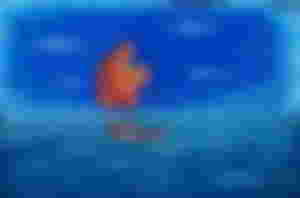 A ship under an autumn sail is speeding somewhere ... maybe right into the next summer?
What associations do you have?
Thanks for your visit, like and donate))
Yave a nice and creative day for all!
Regards