I've been busy all day. Though it is, i am still thankful for what i have now.

I will share what happened today.

7 am in the morning, i just woke up.
Thinking all the things that i need to prepare.

I actually have a full time job. But im not gonna mention it to protect my privacy. (You know hehe😊). Well, lets go to the story.

Before this day, i already preparing all the information that i might need for tomorrow which is today.

You know what? 🤔 When i do my Job, I always put in my mind no matter how toxic your everyday is, you should always be thankful. Because not all people can experience the same way you've been.😊

Yes, i earned, I got stable job. Toxic but i am happy.😊😊

Now goin back, i just assisted a VIP member who is clinically not in a good condition. But he's now recovered.

All through out while he was recovering. I was the one who look after him remotely.
Not just because of my job but because of my passion at work.

I am now feeling of complete while seeing all those people i've helped even they cannot see me.

Their thank you(s) will keep me doin my job with passion without anything turn in back.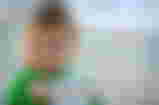 Give your hands to help without asking for anything back.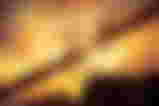 Sharing a good thing will make your heart a priceless smile.

Do not forget to like and subscribe! Thanks for reading!