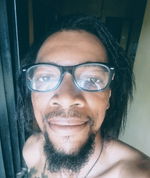 Is life slowly returning back to normalcy and gearing towards a post covid-19 society? Or is it still a dream in pursuit of?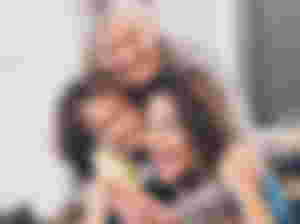 The memories of warmth and hugs seems to be like a dream from a distant past, however the feeling of anxiety which came with social distancing has fast tracked into a manageable coping environment for most adults and kids alike. But nothing beats the feeling of warmth rushing through hugging bodies and the smile that erupts afterwards.
Having lived in a covid-19 nebula for this long, been able to show close affections, hugs and exchange of kisses is certainly something of high demand if a fort worth promise puts forth itself to the table.
Last Thursday night (Mar. 11, 2021) The US President Joe Biden addressed the nation in a voice of hope, stating that the goal to return to normalcy will soon be a reality.
Urging all Americans to play their part, stated that if all goes well they would be able to celebrate the fourth of July Independence day in a much more warm and friendlier atmosphere-normal settings.
Videos of grandparents certified vaccinated reacting to hugging their grandkids for the first time after a long while has recently been making waves on the net. And has been getting a lot of emotional traction and a nostalgic feeling.
And as such inspired more grandparents to share their own experiences. Evelyn Shaw a vaccinated grandmother who received her you can now hug your granddaughter medical prescription for the first time after the corona pandemic has described the embrace as an out-of-body experience.
The all teary eyed sobbing New York grandmother also went further to say that it was blissful, it was wonderful and it will be something she never forgets.
Following Joe Biden's address to the nation, do you reckon the same blissful and wonderful teary eyed experiences will make a replay of itself before or during the fourth of July fireworks?
Probably not likely says Dr. Amesh A, Alalja, a senior scholar at the John Hopkins centre for health security believes that the May 1 add on speech by US president Joe Biden for the opening of more vaccination facilities doesn't necessarily gives off the possibility but only guarantees a scheduled down appointment.
He also states that while you may be able to schedule an appointment, it could be weeks after the May 1 deadline that you could get vaccinated. There has been a lot of chatter that some states like Alaska and Michigan are already moving forward with lifting the eligibility requirements.
Alaska has made the vaccine eligible for individuals of age 16 and above.
However, in regards to when the Pfizer-BioNtech vaccine being available for children. Dr. Alalja says that it's a little less clear. He adds that clinical trials are currently ongoing for older children. And that the date it will be authorized for use is still yet to be determined.
In the quest to speed up the vaccination process and fast coverage over a wide blank, The Joe Biden's administration has requested that more people in the likes of dentists, veterinarians, emergency medical technicians, midwives, optometrists will be allowed to administer the vaccination.
And in regards to fourth of July and the possibility of having a normal setting and friendlier atmosphere. Dr. Alalja says it's in the realm of possibilities to celebrate as normal which is highly depended on the majority of people gathered that has been vaccinated.
Well this does go with the whole mumble jumble conspiracy theories, always been on the fence with these thesis though. I mean what do you all think, would you say thumbs up to the whole end of days-mark of the beast patenting theory or the genetic manipulation under the microscope hypotheses or just go with the flow like it's normal.
That outside, it's a fact that getting cooked up in house, getting all biohazard masked up and struggling with hug withdrawals is just overwhelming and getting back to the old days is just all most of us wants. And everyone is much looking forward to it.
In the meantime, i guess it is what it is. Well cheers to the old days of full on daylight activities in close quarters unmasked.