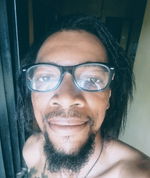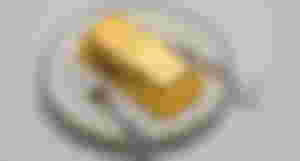 Sounds yummy right...
Before your taste buds get all tingly and warmed up...full disclosure this is not a healthy eating, cooking recipe or dietary supplement content.
But if you're currently staking ADA, cardano's native token then by all means lick your lips, rub your hands and get your dinner ware in place, cause it's about to get spicy.
...according to Stakingrewards, Cardano has officially been dubbed the highest staking network in the world.
Ranking first on the chart with a current staking market cap of $6.99 Billion.
And in an totally non staking relating news Cardano is also looking good at coinmarketcap, sitting pretty at the 7th spot with a market cap of $9.7 Billion.
If you not currently staking Cardano or should i say $ADA, then let me walk you through a little brief.
Cardano is a decentralized community governance designed eco-friendly non-profit blockchain platform founded by Charles Hoskinson, former co-founder of Ethereum.
With scalability and in the run to integrate subchains or parachains to easy up interoperability between the blockchains.
Designed with DeFi tools like proof of stakes and decentralized proof of stakes. Powered by delegators, staking pools and staking pool operators.
With rewards distributed (on a staking pool saturation level to reward ratio) on reaching or minting a new or new blocks (epoch)
Going by the recent news running rounds on the social sphere, a lot of derivates circle around an earlier announcement by Celsius network to integrate ADA to it's wallet with the provision of stake inclusive.
This tend to suggest an indicator that brought about a bigger push for the $ADA bull run and increased accumulation.
True or suggestive, it still remains a speculation in terms of the heightened activity of Cardano.
But be it as it may, no mention of what the APR or APY % would be, currently all other tokens listed on Celsius network have an APY of 7% but people tend to think Cardano's yield may be different-lesser percentage.
Although the charter on the Reddit community tend to think staking on Celsius network comes with a bit of a disadvantage.
Let it be known though, Celsius has a good security protocol in place requiring KYC. However, our friends on Reddit think any cause of a security leak can lead to a privacy breech.
Well that's something to definitely consider.
However if you looking for other avenues to stake $ADA and collect rewards you can always try Adalite, Atomic Wallet, Daedalus Wallet, Exodus Wallet or Yoroi Wallet.
...But if Charles Hoskinson's rebuff to Reuter's news on Apple to knock out Parler social media from Apple stores is any indication of a hint to build open protocols that can challenge Apple.
Insider tip or not then we could probably say this is another derivate for the big surge in $ADA accumulation and staking.
Y'all know how investors rally around merger news, big announcements and stock quotes(laughs).
Well if you into that...
Check out more on what Charles Hoskinson has in store for $ADA lovers for the year 2021.
If you love this post, hit the subscribe button, like, share and comment.
And if you can tip me.
See you on my next post.