A sacrifice has been made
Hello, read.cash community. It jad rained hars earlier at 7 in the evening but the rain stopped just recently. Now I am waiting fot my kids to fall asleep. Its way paat bedtime but they are still hyper: I wonder where they get this from.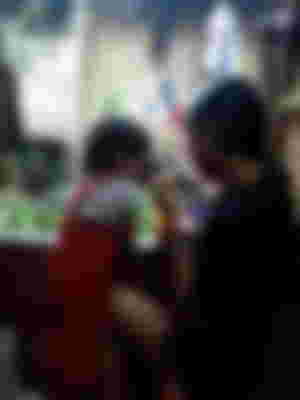 Earlier today while traveling on the road, man in a motorcycle drove past us and he was telling his passenger to do something.
Guess what, the passenger is a one-year-old to 2year old (estimation only)son child and I was thinking that it was his son. The man wasaybe in his late 30s and his motorcyle is loaded with three 20-liter gallons of water and the child was on his back alone ang no support at all. One was in front of him and two was put in a sack tied and put on the seat letting it hang.
What made m heart ache and race is that the child was no sitting properly and I said"hala ang bata... Ang bata."
I was worried to the maximum level and so does my husband. He made an effort to overtake him and I shouted that the child was not sitting well. He took his left hand from the motorcycle and put it on the child which does nothing. I told him that I would carry the child but I guess he got worries thinking I might be a kidnapper trying to bribe him to get the child.
Then I volunteered to givey jacket to tie the child in place along his waist.
We insisted he should stop but he hesitated. He did not go off the road line(maybe he plans to start the motorcycle again when I make a wrong move.)
I told him to move to safer place while removing my jacket so he would feed confident than he did so. I told him we have kids too and we are concerned of his son. He got confident about me and my husband and smiled.
I moved the child on a better position and tied my jacket around both of them. He thanked us and went ahead.
Now the child looked better on the seat behind him. I was still shaking and so did my husband.we could not imagine anything to happen to the child. We would be haunted by our conscience if we did not do it.
I might not get my jacket back but through that his son is safer. I hope he arrived at his home safely.
Thank God he put us in the right place on the right time.
I thanked God that what I fear mostvfor my children to happen, we prevented earlier.
I did not share this story to brag or anything.