Rest but don't quit :Too much work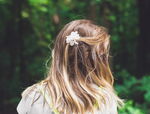 Hello dear friend ! It's the last day of Ramadan and tomorrow is EID and to be expected it's a big celebration for the Muslim brothers and sisters. So as a worker it's a heavy worked tomorrow most especially in the kitchen. We need to wake up early because they can eat breakfast ,lunch and dinner again.
This past weeks when we arrived here we got to face the challenges of life. And it's a big challenge because the Mansion before has only one khadama so the house is not totally clean everyday because Ate Chen can't handle everything in this huge house . So when we arrived here the next morning we started cleaning the 1st floor for almost whole day. My husband also help us to clean every corner of the area. And the second day we clean the 7 c.r and bathroom they have in this house , totally clean and the next day the 2nd floor and next is the 3rd floor. Imagine how huge the house is and it's only me and Ate Chen will clean all day for now on.
As I mentioned in my past article we have a cook but we still help him in the kitchen everyday and at night I do the laundry and ironing because ate Chen always in the 2nd floor preparing for kids and Sir tea, coffee and etc. "BOSS Kasi namin Panay tawag ,tubig,kape,tea etc" that's why I told her I will handle the ironing to from now Basta Siya na bahala sa mga need Ng bata at ni sir. Though the kids are in Highschools already and they can managed their self.
I know it's part of my worked now but sometimes like now I felt so much tiredness. Every part of my body felt the pain most especially in my hands where I do ironing every night. But now I asked ate if I can rest early because I feel so tired and parang nilalagnat ako(slightly fever) and I can't change the beddings of my alaga now. And she said there's still tomorrow to changed and I should not rush and she will be the one to talked to my alaga.
To messy but ate already clean slightly the messy area and tomorrow I will just vacuum every corner.
We need to rest ,our body also need to rest because only our body is the foundation of everything. Without it , without a healthy body we are really nothing in this world . So learn to rest and don't quit because life her in earth has too much to offer , happiness,sorrow,pain, etc but everything that happens learn to REST and NOT TO QUIT.