Is Cleaning can also relieves stress?
Do you agree with me? Is Cleaning can also relieved stress? We have our own different ways how to relieve our stress or problems. How we deal with it, you really need to find ways how to lessen the feeling you are facing to avoid your mind being crazy like crazy haha. Stressed is not a joke ,many people died because of it so make it serious and find ways what makes you happy or activities that can lesser your stress.
For me cleaning is one of the activities that relieves stress. Because all you're thinking about is how to clean it, how to get our dirt out of it, if it can be removed, when will it end. That way, what is on your mind will change so that the problems you think will disappear for a while. Or there are others who think while cleaning,and think about solutions to the things that give them a headache. Thinking of a solution while cleaning is also makes us happy right?Because sometimes you really need to entertain yourself because sometimes ideas that you can do just come to your mind.
Yes! This one really helps ofcourse when it comes to water ,its my favorite way how to play water hehe I like how I bubble the liquid to clean the plate,spoon ,fork glasses etc. I usually sing a song while washing our dishes. But of there have a big celebration In our home it's stressing me on how I can finish it haha. I like to wash dishes if the amount of work is valid ,and it helps my mind not to think the problem . Instead I just sing.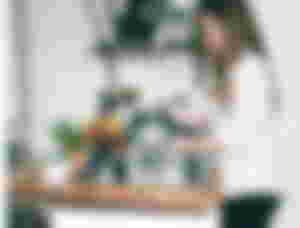 Sana ganito Ako ka ganda hang naghuhugas ng pinggan ,tiyak di talaga ako masstress nito pag nagkataon. Eehhee
Ofcourse many of us hate to do laundry right? But in the province or anywhere in the world who still used hands for washing with neighbors ,sister/brother ,cousins or boardmate is really a good way to relieve stress. You are able to talked with them ,you are able to laugh if you have a topic that is really interesting. In short your mind is busy with anything. In short your both "MARITES" haha.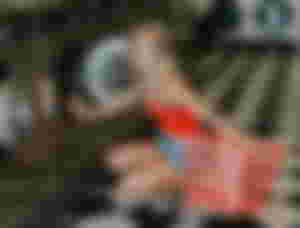 Eto na naman Siya oh ,Yung ganito ka sexy at upgraded Ng system of washing clothes NILA ay pakk ganern. But this one is busy with her music and also it can relax our minds.
This is overall. If you have all day work you mind is busy and your body is also busy and at night you will end up lying on your bed and sleep. So the things that make you stress ,are automatically gone. You can do all household chores everyday ,repeat again and again and you will be busy. And ofcourse your house is clean and refreshing.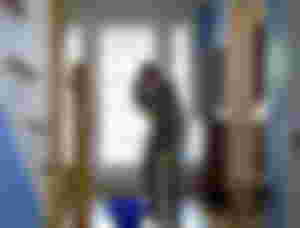 Make your self busy and also cleaning outside your home is also the helpful one .You are able to breathe and have some fresh air , don't be satisfy inside your house because it triggered for a person who is stressful if you are just staying at home.
Stressful person needs someone also to talked too. They need someone who will understand them ,who will comfort them and who will listen to them. It's not KSP but they really need attention to make them feel better even half of what burdens them.
Get out of your comfort zone!
Experience life!
Life is short so be stress free!
Live life to the fullest !
Let problem ,face the battle !