A Night in the Highway :Kuwait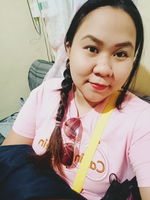 Hello everyone ! How are you all? And how am I? Ofcourse busy as always because it's RAMADAN so our time to rest is only minutes and back to work again. And tonight we have a time to go outside in the supermarket to buy for something. And we are just only walking from house to supermarket.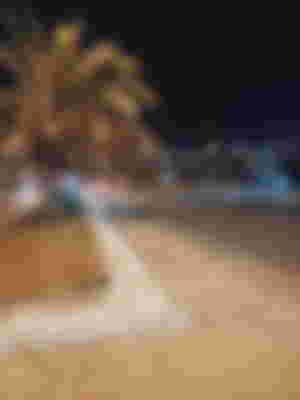 We need to cross this way upto the back of the tall house before we reach our destination. Here in Kuwait we need to be extra careful passing the road because sometimes the driver don't care and they will drive faster. Did you see that tree ? It's a dates a sweet fruit or dessert here in Kuwait and also in Saudi Area .The only fruit/dessert that can survive the heat of the place.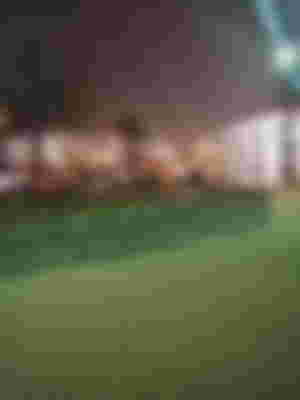 This place is called a QADISIYA and I think this is a private village and the family lives here are totally rich people . Their house is not a typical house but a mansion like in my employers house. And we are only 2 khadama need to clean the house house ,tiring but we need to do our job well. It's not an easy job but this one is better than working in the Philippines with the minimum wage and a lot of deductions.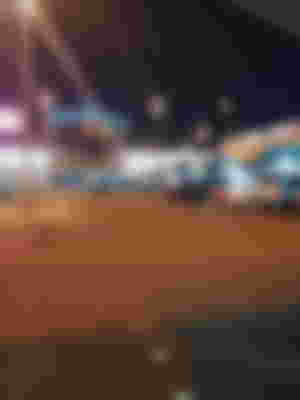 And here we are in the destination. We need to buy things and other needs in the house for 2hours because we need to prepare their food for 3am .Sorry pangita pagkukuha Kasi nagmamadali talaga kami that time and may mga sasakyang dumadaan. So we ran fast because the guard said we only have 1 hour before the supermarket closed . So we ran and go directly to the foods ,gusto pa sana naming magtingin tingin Ng sale na mga items eh kaso magcoclose nadin so we don't have a choice.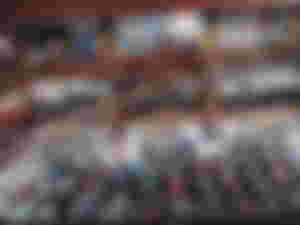 Another blur photos haha we are running out of time this time so sorry for this. There are a lot of sales products in the grocery stores like NIVEA,SHAMPOOS , CHOCOLATES and many more. Maybe if we have enough time we will come back here. So we took 1hr exactly buying foods but not complete.
Actually I'm so tired now and I don't have a topic but this ,I got some photos and decided to make it some stories para makapag publish lang talaga Ng article.
My rule is ONE ARTICLE PER DAY and I hope I can make it upto the end. 12-15 hours work and my brain is aching Charr ! So this is for today's episode of my life .
I just want to say thank you again and again to my sponsors for always reading my articles. I don't know if you enjoy reading or it is boring but I gave much effort so please appreciate haha. And to my upcoming sponsors please don't be shy haha. Thank you again and good morning Philippines and good evening here in Kuwait but we still have 4hours work. Ramadan is real .So tiring but I know it's worth it.