The doctor is in, why are you out?
Dr. Fred, a well-respected doctor in his town who gained a reputation of being a hardworking practitioner was so engrossed in his research about old age theories. He had this great passion towards elderlies that he worked very hard to bring his study to success and even hoped for a cure against Alzheimer's. This one normal day did not turn out well at all. It might even be very devastating for Dr.Fred to send a letter of condolences to Kathleen's family. Kathleen, a very bright, fit widow who always got this ray of sunshine in her, is one of those the doctor paid a visit to. To the doctor's surprise, she suddenly passed away.
One might think that the doctor would have flashbacks to his early life. Dr. Fred's fondness for old people started from his relationship with his mom. He was overly close to his menace mother, Vera, that some people found it weird. As a middle kid, you would think that he was the most excluded and ignored among his siblings. But no, he was Vera's favorite child, the one she taught with a sense of superiority at an early age. She imprinted this idea on her son that he was the most special and the smartest among other kids and he believed that. That was why he became a loner at school. He was doing great academically but nobody wanted to be around someone who always looked up to himself. This mother-son relationship was cut short when Vera was diagnosed with lung cancer. Dr. Fred was there and witnessed his seriously ill mom being eaten alive by the disease. But thanks to the morphine that was constantly administered by their family doctor. Once in a while, after getting the pain killer, Vera would have this burst of life and be her old energetic self again. But morphine can't cure cancer. She couldn't carry on anymore and died.
Following his mom's demise, Dr. Fred was so eager to become a doctor and at long last, he did. After getting accepted to a medical school, everything fortunately went downhill from there. He was granted a scholarship, met a beautiful lady named Primrose, got married, popped kids out, and started working as a family doctor in a medical center. He was well respected by his colleagues and was one of those doctors that were so hard to have an appointment with because of the long line of patients waiting to get booked. But, of course, just like anybody, he has his fair share of ups and downs in his field. He developed an addiction to injecting pethidine, a pain relief medicine, on himself. His addiction only got worse that he dared to forge prescriptions of the said substance leading him to get fired and rehabilitated. Not long after that, he started working again at a different medical firm and lasted for 12 years. But just when he thought all bad omens got over him, a lot of his patients started to die in his practice. Maybe because all of them were very old and terminally ill? Many people thought. There were no autopsies done at that time because 80-year-olds dying would automatically be associated with old age death. And besides, Dr. Fred was well-trusted and if he said so, then it was. Later on, he decided to have his own private practice and took thousands of his patients from the old hospital he was working for, to his private care.
This was when he started his studies, research, and all those things for the benefit of the elderly. He tirelessly visited his patients' houses for checkups. Some other time he spent on conducting interviews and asking for blood samples which he needed for his intensive research. At the same time as his practice, the local morgues started to get suspicious with all these deaths under his name. The thing was when a body has to be up for cremation, a form with the doctor's name should be put on it and there were plenty of those signed by Dr. Fred himself throughout his years of service. Some doctors that the morgues confided to confirmed that this Dr. Fred's rate of patients' death is out of this world and suggested telling the cops. The police were not all out at first and decided to investigate behind closed doors.
Now, remember Kathleen? The active 81-year-old lady he visited? Well, her daughter was dumbfounded when Kathleen's lawyer told her that her mom's will of $400,000 all went to her doctor, Dr. Fred. This raised suspicions and the police finally got deeply involved. On a good note, Kathleen's family refused to cremate her body which was against Dr. Fred's advice. He told all of his previous patients' families to get their loved ones cremated. The police were able to exhume Kathleen's body which was then autopsied. A crazy amount of morphine was found on her system, huge enough to cater to tenfolds of patients. They later found out that Dr. Fred had been going to his patients' houses, pretended to get blood samples, and later inject them with lethal doses of morphine, the very same drug his mom used to have before. He would even come back a few hours after killing them just to make sure they were dead. The police were able to get shreds of evidence that Dr. Fred killed most of his patients throughout his practice. And this is the story of one of the prolific serial killers in the UK, Dr. Harold Frederick Shipman. Kathleen Grundy was his last victim before getting caught after the 250 people he executed by his own hands.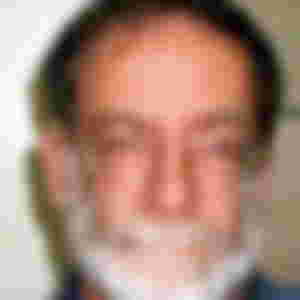 That was a long one. I'm sorry but I just realized how hard it is to compress all of the documentaries I've watched and podcasts I've listened to, into a 3 or 4 minute-read article. I've been wanting to write about true crimes and here it is. I'm not even sure if you'll read it but yeah! My Sundays will be intended for true crimes, I guess. I hope I could keep up haha fingers crossed on that! Good night friends and stay safe out there! Toodle loo! xoxo
And also, I would like to thank my sponsors here @Murakamii.7 and @HermaniGinger! Thank you, thank you so much! huhu I'll be better at this po, hopefully.
*Lead Image is from Unsplash*