Go crazy with me!
Because of the cozy weather, I couldn't think of anything worth doing aside from slumping on the couch. I spent like an hour or two hopping from one social media app to another until I found myself on Reddit.
Do you guys still use Reddit these days? I definitely do as it is where I could find a wide spectrum of things - from light, funny topics to the deepest darkest holes you can ever imagine.
As someone who's into true crime, dark history, and the like, it's not hard to bump into several conspiracy theories that make me realize how little I know about the things around me. Some are too wild to be true but a few of them make me stroke my chin and think twice as they somehow make sense.
These are the 4 conspiracy theories that I found crazy. There are a lot but these just drove me a different kind of nuts! I don't know what to think of them either but I'm gonna share them with you.
Before the animated film Frozen was made, some theories about Disney's founder, Walt Disney, were already circulating on the internet. Walt Disney was a prominent person in the film-making industry who made a lot of successful animations throughout his lifetime.
Disney company is known for taking the extra mile to protect Walt Disney's name and all. They even cropped or edited out some pictures that may ruin Walt's image like those where he was seen with a cigarette in his hand. This is also to avoid influencing the kids to have a habit of smoking which Walt badly had before.
Now, let's get back to the Frozen theory. It is said that when you search Disney Frozen on the internet, you can find a bunch of speculations about Walt Disney being frozen after his death. It is rumored that they are trying to preserve Walt Disney's body to bring him to life in the future when technology is high enough to do it.
To somehow ruin the search algorithm, they made the film Frozen. This is to cover up the theories about Walt's preservation. Now, when you type Disney Frozen on the internet, everything about the movie would pop up instead of the said speculation.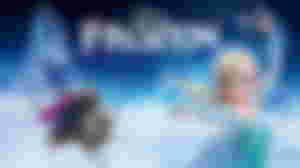 I guess this theory is a popular one. A lot of people claimed that White Star Line's Titanic never sank. Don't get it wrong. A ship carrying thousands of people did really go down but it wasn't actually the Titanic. This theory claims that the sunken ship was actually an old and damaged vessel named Olympic. They managed to swap the vessels and made it seem like Olympic was Titanic.
People believe that this was an insurance fraud. Olympic was too old for the company to operate and it wouldn't make sense to repair it furthermore. So to get the insurance money, they've decided to crash it purposely. If this was true, I can't imagine how inhumane it was to sacrifice thousands of lives for personal interests.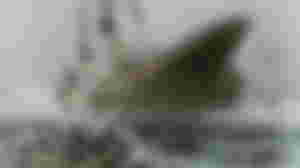 Have you come across an Instagram Filter called Mandela Effect? Ever wonder what it is? I've read that this theory proves that alternate reality exists, where people know something had happened but at different times.
This conspiracy was named after Nelson Mandela who once became a leader in Africa. Some people claimed that they were sure Nelson died in the 1980s when he actually died of chronic respiratory disease in 2013.
This is why we recall things differently from other people because according to the theory, we are living in parallel universes.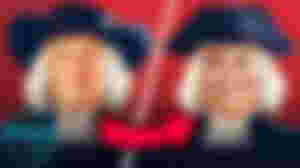 Have you seen the old, popular movie Matrix? Well, that movie depicts a theory that this Glitch in the Matrix phenomena was based on. It is known as the simulation theory. So, some people believe that everyone you know, everything you see and touch, and all of the experiences we have are just illusions.
It's described as something like a game we play on the computer. Have you played Sims? I guess that would be a great example of something engineered by someone. So this theory says that we are all simulated and controlled by certain creatures.
It is believed that the civilization we have today is far beyond this advanced civilization that's controlling every move we make just like how we control the characters on our favorite video game.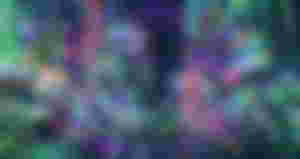 I would love to share with you guys the things I've read about people experiencing things they consider a glitch. I'm gonna save that for another article as I don't want this one to be that long.
And that would be all for tonight, friends! I hope you had a great time reading. I would love to know what you think about these theories. Which of these makes sense to you? Do you think conspiracies are somehow close to reality? Or are these merely products of people's creative imaginations?
I personally don't know. I think someone wouldn't come up with ideas without experiencing or maybe seeing something weird and out of the ordinary, but, uh, I just don't know what to say! Anyways, I hope you had a great day today! Ciao!