Canigao Island Paradise
Hola, friends! It's so good to be back! I was inactive for about four days since I've been doing a lot this week. And by a lot, I mean massive writer's block, some errands to put first, and a spontaneous getaway, lol! I was honestly hoping to have something to write after taking a short break from everything.
Anyways, I guess I would talk about our trip to Canigao in today's article. If you live somewhere in Leyte, I am sure you know Canigao Island or have at least heard about it. Canigao is located in the Municipality of Matalom, Leyte which is known to a lot of tourists for its white sand beach and crystal clear water.
Nobody resides on this island except for the vendors and the ones who maintain it, especially during peak season. From the town proper, we have to take a 20-30 -minute boat ride to reach this little paradise.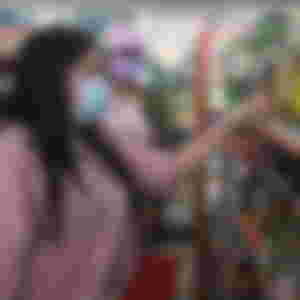 You don't have to worry about what to bring because a 7/11 store can be found just a few steps away from the pier. And as you can see, we first picked the first thing we need when spending a night on an island, hahaha!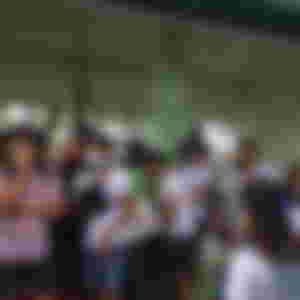 This is where you have to wait for a boat that can seat 25 people per trip. The roundtrip fare only costs 125 pesos per person, which is quite reasonable. We got here about 3 PM and waited for the other passengers for 30 minutes which means we reached the island at 4:00 something.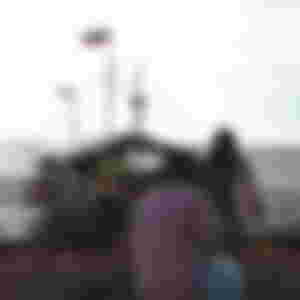 You have to ride this thing for half an hour. I don't know much about the rules, to be honest. But some days, passengers are asked to wear life jackets and some days not. I absolutely don't know why!
This is an aerial shot of the whole island which I have to borrow from Facebook since I don't have any means of taking this kind of photo. If this doesn't put you in awe, I don't know what will. And by the way, this I think, was taken before Odette. Canigao Island originally had this very thick forest but it doesn't look like this right now because of the typhoon.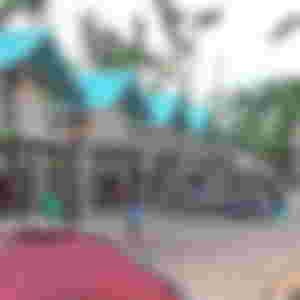 Some cottages are under construction at the moment but these two-story ish ones right here are standing sturdy. You can sleep on the second floor if you wish to stay overnight. In our case, we rented 4 tents since those were the only available ones at that time.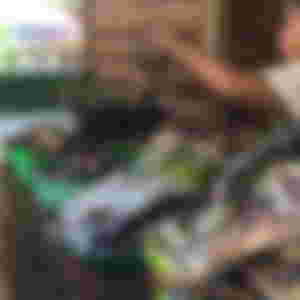 And of course, seafood! These gems right here are actually very affordable. You can get a basin of shells for only 200 pesos, plus, you can always ask Ate to cook it for you! There were shells called wasay-wasay, saang, takubo, and sea urchins too!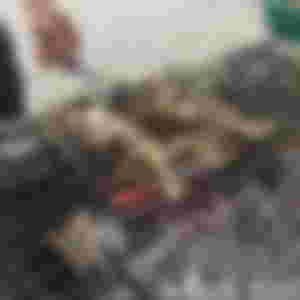 The boys grilled some fish, pork, and squid while we, the girls, cooked buttered shrimp, rice, and squid adobo.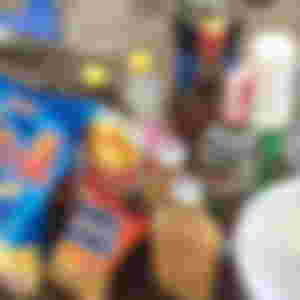 This, of course, is just for the show. I mean the one that can be put on our IG stories, lol. We later bought additional drinks for the night.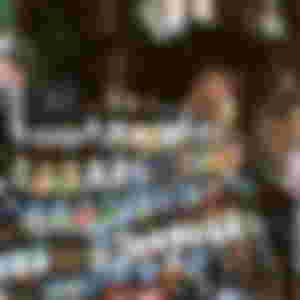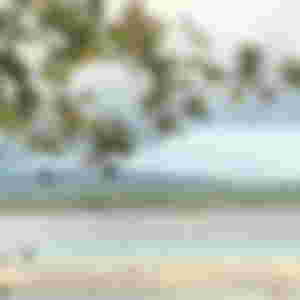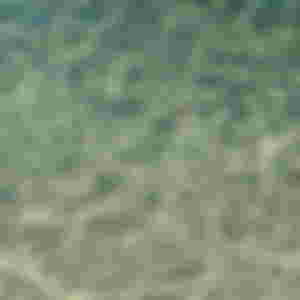 Look how clear the water is! Can't you hear it calling you right now? Oh, this is actually a sign for you to go on an island trip, my friend.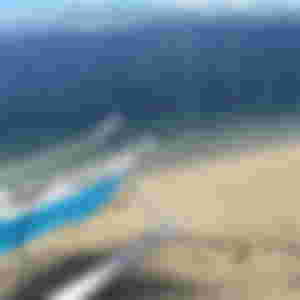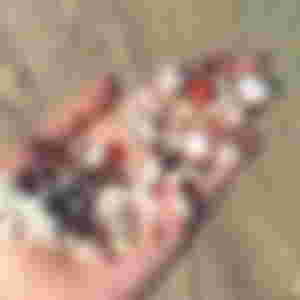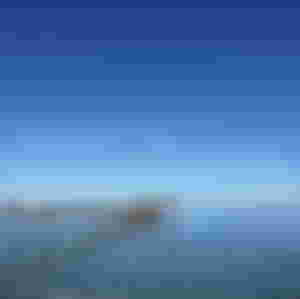 This right here is an old photo I took during our trip before Odette. Unfortunately, you can't find this bridge at the moment as it was destroyed by the typhoon. Also, this part of the island is a sanctuary where coral reefs are kept and sea urchins are put to breed.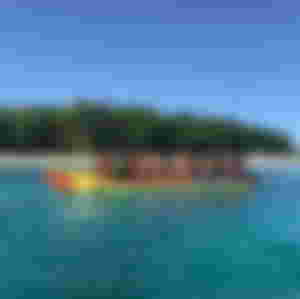 You can enjoy some water activities in Canigao like kayaking, jet-skiing, banana boat, and speed boat riding! The cost varies depending on the activity. I've tried a banana boat once and it cost us 2000 pesos for a 12-minute ride.
The island has a generator so you need not worry when darkness starts creeping in. There will be lights in Canigao and you can recharge your gadgets for an affordable price. You would literally morning the night on this island as a lot of people do karaoke and drinking sessions during the wee hours.
Needless to say, I and my friends had a blast during this trip! I was so grateful for this chance to escape reality even just for a night.
That would be all for today, friends! Thank you for reading and I would love to know how your week went! Stay safe! Ciao!