When we grow, distance tend to do the same
People people nameless people, famous ones, forgotten individuals, good day!
Hi! Inspired by yesterday's quick walk, I kinda realized relationship indeed change as time passes by. For more cases people tend to grow closer, but there are those who grow apart. The latter is sad.
Friendship and family relationship are the things I am talking about in this article.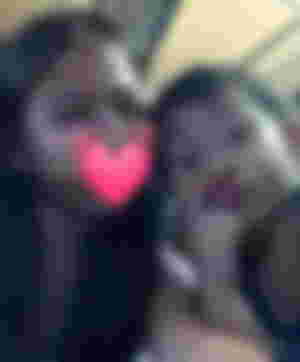 He's one of my cutest cousin, throwback when he calls me "Mantac" which means mama tac. He also named me "Tac" as the backwards pronunciation of "Cat". He's really a smart sweet boy. Sometimes (or most of the time) he will go to our house and we'll play with him. We're all fond of him when he's a baby or kid because he has a lot of talent, that's why we call him "abala ka toy (totoy)" because we literally can't do anything when he's in our house because we are all happy playing with him. I also babysit him a lot before because his mom is a teacher and he is close to me to the point he'll cry if he see me leave. I had a lot of fun memories with him during my teenage years.
Time passes and people change, so as the bond and relationship.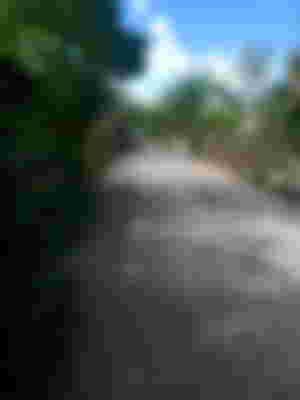 Yesterday, I went for a walk going to my friend's house to borrow her reviewer. It's nearly 3pm when I went back home. Our house is near the school where I graduated highschool so a lot of students are on the road as I walk home. In this photo, my cousin who is our "abala ka toy" is walking home from school. He is now in grade 7 so probably he's 11 or 12 years old.
I kinda remember all our bonding as I walk behind him. I realized I am getting old haha look how time passed quickly, I used to change his diapers and now he's already a young man entering his teenage years. I am happy how he grow up, a timid smart boy. Although I missed his laugh and silliness, I am still happy he is a good boy not being a pain to his parents. Our house is basically near each other because we're living in a compound. I walk fastly and try to approach him saying "Aga ng uwian mo Kuya Jack ah" ("Your dismissal is early Kuya Jack"). Well, I call him "Kuya Jack" now because he's now a big brother to his younger cousins, niece, and nephews and I want the younger generation of our family to learn how to respect him.
I look at him but immediately look away when I didn't get a reply. I am still walking behind him, as I talk to him he just look at the side but never look back at me. Yes, I felt embarrassed for myself not getting a reply haha. It's embarrassing to be ignored and sad when you were ignored by someone used to be close with you. Maybe he didn't hear me I told myself or he's just in a stage of puberty lol
I just can't help but reminisce our fun moments before, I don't know why growing up made us grow apart too. I miss him clinging to me so much but well, things happen and that's fine.
---
I don't know about a lot of things but thanks for reading 🤗💛